Kasautii Zindagi Kay 2 SPOILER: Prerna's Child Dies Tragically; Mr Bajaj Saves Her From Taking Her Life
Just recently, in the past few episodes, Anurag was seen trying to kill Prerna on Kasautii Zindagi Kay 2. With Anurag showing off his dark side, Mr. Bajaj comes to Prerna's rescue and saves her. Now in the upcoming episode, Prerna's life is going to take an ugly turn. Read to find out what happens next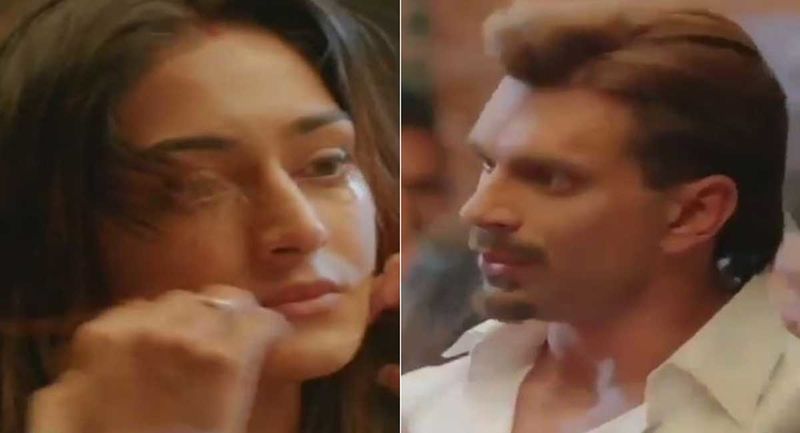 On Kausautii Zindagi Kay 2, the viewers have been receiving a lot of twists and turn on the show lately. Parth Samthaan aka Anurag was seen trying to kill Prerna aka Erica Fernandes, the one true love of his life. During the latest episodes, Anurag was spotted pushing Prerna in the river, where Mr. Bajaj tries to save her later. With Anurag showing off his dark side, in the upcoming episode, Prerna's life is going to take an ugly turn. Read to find out what happens next.
According to the latest video, in the upcoming episode of Kasautii Zindagi Kay 2, after Anurag tries to kill Prerna by pushing her in the river, Mr. Bajaj aka Karan Singh Grover saves Prerna from drowning in the river. Later, Mr. Bajaj reveals Anurag's truth in front of Prerna and discloses to her how he manipulated her in signing the property papers in his name. These major revelations leave Prerna shattered and broke. Bajaj went on to all tell Prerna that Komolika has sent her daughter to the orphanage which leaves her in a panic situation.
Moving on, when Prerna and Mr. Bajaj head out towards the orphanage, upon reaching the location, they discover that the orphanage is on fire. Later, on not understanding what's happening, Prerna confides in a staff member, wherein he reveals that a gas cylinder kept in the kitchen has burst, leading to a huge fire breakout. He went on to share that it isn't all, the newborn baby that was admitted recently also succumbed to death, leaving Prerna traumatized. Shattered on knowing about her daughter's death, Prerna tries to take her life by running in the fire screaming her daughter's name. Watching Prerna lose control, Mr. Bajaj saves her from committing suicide and tries to calm her down asking her to live for Kuki.
Meanwhile, after Prerna's condition, Mr. Bajaj tells her that she deserves much better and asks her to move with Kuki and him to London. With Mr. Bajaj's entry and Prerna losing her child, Stay tuned for more updates on the show to know what happens next. Also Read:
Kasautii Zindagii Kay 2: #WhyDidAnuragKillPrerna Is The New 'Katappa Ne Baahubali Ko Kyun Maara'; Fans Have Hilarious Answers
Image source: Instagram/ @tellywood4u