Kasautii Zindagii Kay 2 Actress Madhura Naik Opens Up On Posting A Caricature Picture In A Bikini: 'My Inbox Is Full Of Messages From Creeps'
Kasautii Zindagii Kay 2 actress Madhura Naik mentions this is a befitting reply to those trolls asking her to post a picture in a bikini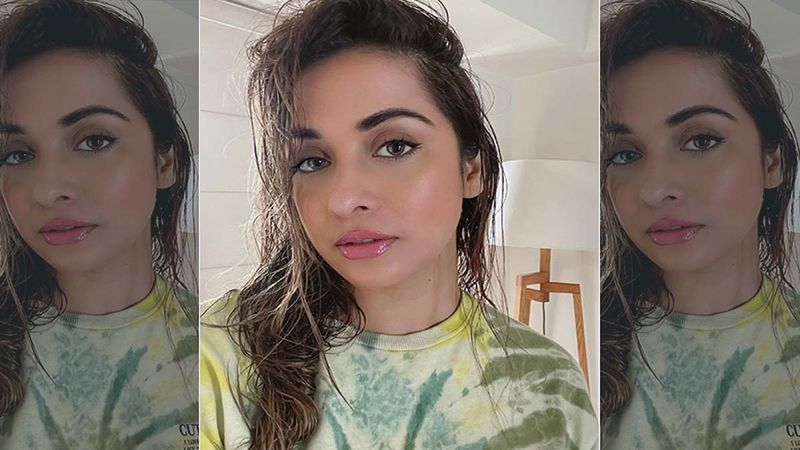 Kasautii Zindagii Kay 2 fame actress Madhura Naik recently posted a caricature picture in a bikini. The actress mentioned in her post that the picture is for those creeps who keep forcing her to post bikini pics on her Instagram account. During her conversation with ETimes TV, the actress spoke about this picture, she also opened up on trolls, cyber bullying, what all she considers while posting a pic on Insta and more. Madhura Naik stated she got this picture from her friend, and as soon as she saw it, she thought of posting it.
She said, "I was actually out with my cousins at a cousin's place. A friend of mine from Israel sent me this cartoon/graphic (caricature) picture of myself in a bikini. As soon as I saw this, I thought I have to post it. My DMs and inbox are full of such messages from creeps. I don't react to such messages, I don't read them. So, I just wanted to put out this bikini picture for all of them. I get so many such messages and I get so disgusted by the people and what they write. Sometimes it makes me feel that had they been face-to-face, would they still say such things."
Madhura mentions that there is a cyber crime cell to tackle the trolls and pin them down, people in India are not very pro with it till now.
Narrating an incident when both she and her friend were wanting to post a picture of them as they met for dinner, her friend took a step back. The person stated that posting a happy picture during the tragic times due to COVID-19, there were chances to be slammed for being insensitive.
But Madhura has a completely different perspective on it, she says, "I don't see it like that. Everyone has suffered. Sometimes we post a happy picture because we want to spread happiness. When everybody is going through a tough phase, you just can't keep posting negative things. At Least someone will get motivated seeing your happy post. I don't believe in filtering out. Many celebs did get thrashed and bashed for their vacation pictures but not everyone knows what goes on behind the camera. People should just look at the happy moments." ALSO READ:
Rati Pandey, Tarun Khanna, Ankit Arora, Madhura Naik, Aparna Dixit Talk About Their Favourite Iconic Characters- EXCLUSIVE
Image Source: Instagram/madhura.naik