Kasautii Zindagii Kay 2 July 25, 2019, Written Updates Of Full Episode: Mr. Bajaj Warns Anurag
Mr. Bajaj warns Anurag and asks him to stay away from Prerna, also threatens to throw him out of the train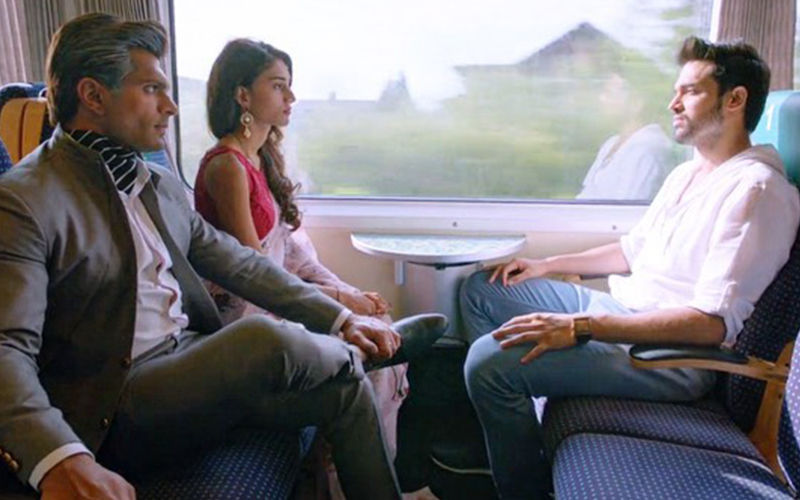 Today's Kasautii Zindagii Kay 2 episode begins with Anurag comparing their love with waves while Prerna tells him to move on and accept reality. But Anurag wants to take her along while Prerna wants him to leave.
Mr. Bajaj informs Anurag that to choose the right publication clients will take a few days. Later, Anurag thinks he is with Prerna but realizes that the reality is different. He also thinks that Prerna is happy with Mr. Bajaj.
Meanwhile, Suman and Shekhar discuss Veena's condition. Both decide to take her for a movie to cheer her up.
Prerna and Bajaj board a train, Anurag also boards the same train. He sits next to them and stares right in Prerna's eyes. Prerna sits on another seat and Anurag wants to sit beside her but is stopped by Mr. Bajaj. He also warns him and asks him to stay away from Prerna, also threatens to throw him out of the train.
After that, Bajaj and Prerna visit the highest point of Zurich where Anurag also reaches there. Bajaj gets a call and at the same time, Anurag gets a feeling somebody is watching them.
Anupam still tries to make Nivedita jealous. And finally, she gets upset with Anupam for ignoring her and starts shouting at him in the boat.
Image Source:-instagram/
parth.samthaan_universe