Kasautii Zindagii Kay 2 June 27, 2019, Written Updates Of Full Episode: Anurag And Ronit Fight With Each Other At Mr Bajaj's Factory
Anurag sees Ronit entering Mr Bajaj's office and he then starts following him. Anurag gets hold of Ronit but the guard sees them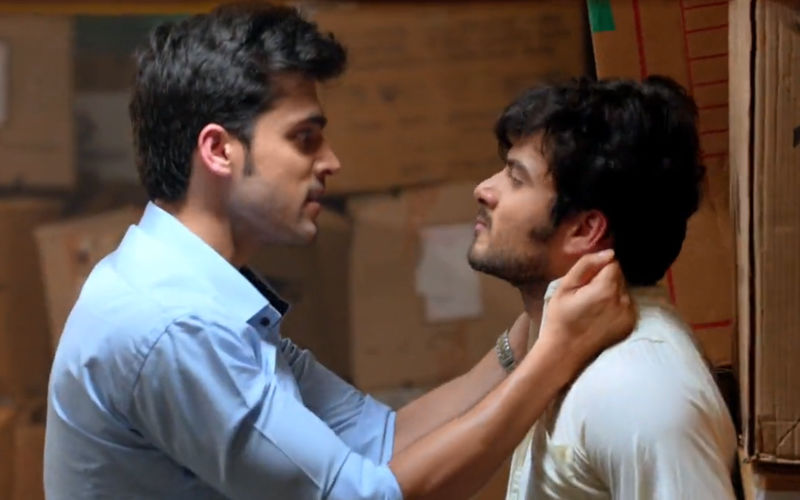 Today's Kasautii Zindagii Kay 2 episode starts with Mohini and Prerna's conversation. Mohini tells Prerna that she wanted Veena to break the relation. While Prerna tells her that she cannot judge other people. Mohini then tells her that she and her mom both are greedy. She also tells her that if needed then Anurag needs to choose between her and Prerna.
Anurag tells Prerna that he wanted to surprise her about their honeymoon. Prerna goes away from there without answering him.
On the other hand, Shivani asks Prerna what's wrong but Prerna doesn't pay any heed to her, goes to her bedroom and closes the door. Meanwhile, Anurag also keeps on calling Prerna but she doesn't answer.
In the next scene, Anurag sees Ronit entering Mr Bajaj's office and he then starts following him. Anurag gets hold of Ronit but the guard sees them. Anurag starts questioning Ronit about why he came to meet Mr Bajaj. And then suddenly when Ronit starts talking about Prerna, Anurag gets upset.
Ronit tells him that they will suffer, Anurag hits him. Ronit also tries to hit Anurag with an Iron rod. While they are fighting with each other fire breaks out at the factory. Anurag asks Ronit to come out along with him as there will be a blast. But Ronit hits him with an iron rod and runs away. Anurag gets unconscious and falls on the floor.
On the other hand, Prerna calls Anurag and gets to know Anurag is at Mr Bajaj's factory, he is in danger. Prerna reaches there and looks out for Anurag. Then he sees him lying on the floor in an unconscious state.
Image Source:- kasautizindagiki/instagrAM/
parica.universe/parthsamthaan.fp