Kasautii Zindagii Kii June 3, 2019, Written Updates Of Full Episode: Prerna Gets Kidnapped
The goon goes near Prerna and threatens her by holding her the point of the knife. The goon compels Prerna to come out of the mall along with him. Prerna manages to escape but comes across Ronit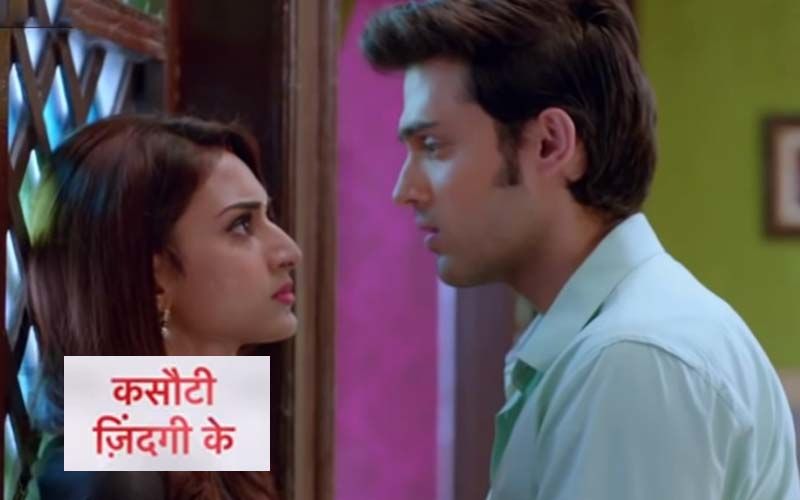 Today's episode begins with Mohini asks Anurag and Anupam to come along with her, she has some work. Nivedita sees Prerna and tells her that mum was asking us to buy Tapur's outfits, come fast. Ronit says Komolika's mistake was she loved Anurag, but Prerna came in between. Mishka says truth is Anurag and Prerna loved each other, Komolika never loved him and she has taken wrong steps, you don't know this. He gets upset and tells Mishika that you are my enemy from now onwards, also asks the inspector to take her away. After that, he says it's my time to kill them who had come in Komolika's way.
Anurag is on the way and he starts thinking of Prerna while driving. He calls Prerna to express his love to her but fails to do so. While on the other hand, Nivedita and Prerna come to a mall for shopping. A goon follows Prerna and decides to hold her at the point of a knife. Whereas Prerna tries to save a small girl begins to fall down from the railing. The goon gets upset about the failure of his plan. While Prerna spends a happy time with the girl. When Prerna learns that the small kid cannot speak she gets emotional.
The goon goes near Prerna and threatens her by holding her the point of the knife. The goon compels Prerna to come out of the mall along with him. Prerna manages to escape but comes across Ronit. She takes the knife and threatens Ronit.
Meanwhile, Anurag buys a ring for Prerna. Ronit takes away the knife. Prerna runs inside the mall but Ronit and his men kidnapped her. Ronit threatens Prerna that if she makes any noise he will kill Anurag, he takes Prerna's picture and sends it to Anurag.
Image Source: Instagram/iam_ejf, youtube/Starplus