Kumkum Bhagya June 3, 2019, Written Updates of Full Episode: Prachi and Rhea Leave For College Trip
Rhea and Prachi leave for the trip. Ranbir and Aryan also leave for the trip. While Prachi and Shahana leave for the college, their taxi breaks down on the way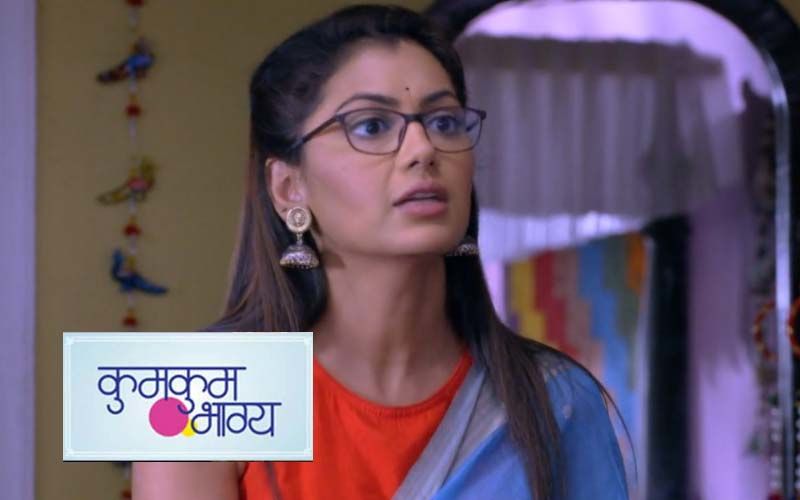 Today's episode begins with Rhea packing her bag as she will be going for a college trip and Meera is giving her suggestion. Meera tells her that if she patches up with Prachi and Shahana her dad (Abhi) might forgive her. Rhea also agrees to her. On the other hand, Pragya helps Prachi and Shahana to pack their bags. Then Pragya asks Prachi to forget everything and enjoy the college picnic. She also tells Prachi that she should not fight with Rhea anymore. Prachi also agrees for the same. Both Rhea and Prachi leave for the trip.
Rhea goes to say bye to her dad before leaving for the trip but he doesnt talk to her. Rhea gets upset and determines not to forgive Prachi for spoiling her relation with her father. While leaving, Meera again reminds Rhea to patch up with Prachi.
Meanwhile, Ranbir and Aryan also leave for the trip. While Prachi and Shahana leave for the college, their taxi breaks down on the way. So they start looking for another taxi. Rhea's driver stops the car as he sees them stranded on the road.
On the other hand, Abhi recollects about the party mishap. He asks Meera whether he should meet Prachi's family. Meera said yes. Vikram comes there. Abhi tells him that he won't be able to come to the office but Vikram somehow manages him to come to the office.
Abhi asks Meera to inform Prachi's mother that he will come to meet her in the evening. Meanwhile, Shahana requests Rhea to give them lift for college but Rhea refuses. She humiliates them again. Rhea reaches college late but manages to get a seat. Whereas Prachi and Shahana cannot reach by that time. So the bus leaves from there. Ranbir and Aryan reach there but they are also late after that Prachi and Shahan reach there but the bus left from there. Ranbir gets upset but determines to go for the trip only for Rhea.
Meanwhile, Abhi and Vikram came out of the meeting. Vikram makes fun as Abhi's voice as it got blocked due to the throat infection.
Shahana gets disappointed but Aryan informs them that they came in Ranbir's car. Shahana gets excited but Prachi shows attitude for Ranbir's rash driving. Shahana requests Prachi to come along with them. Somehow Prachi agrees. Ranbir and Prachi again indulge in a fight. Shahana requests Ranbir not to fight with Prachi. Meanwhile, Sarita behen comes home and asks Pragya not to open the door directly as there are many thieves roaming around. Pragya tells her that she is clever enough to deal with the thieves.
Image Source: Instagram/sompon2023,the_bestabhigya