Kashmira Shah Breaks Silence On Karan Mehra-Nisha Rawal Case, Says, 'I Don't Think Karan Has Hit His Wife'
Kashmira Shah, in a recent interview, opened up on the Karan Mehra-Nisha Rawal case and mentioned that there were many red flags and she could take anyone's side as she isn't aware of what exactly happened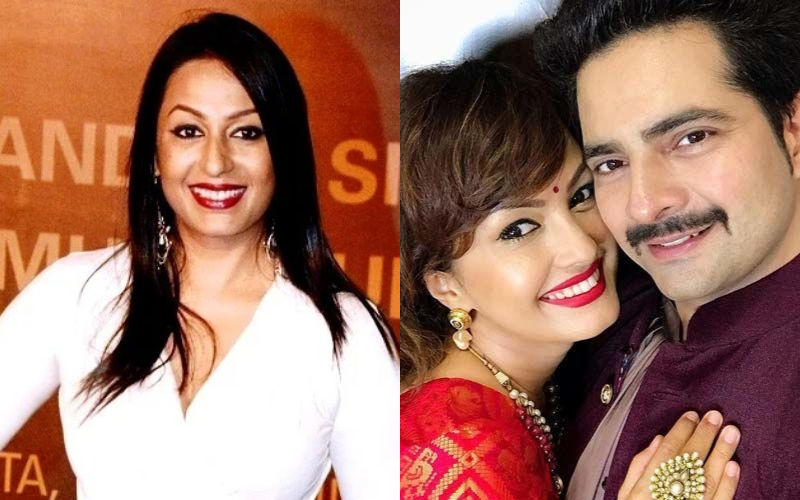 Kashmira Shah is popularly known for her stint in reality shows like Bigg Boss 1, Nach Baliye 3, and Fear Factor: Khatron Ke Khiladi 4. She has starred in many Hind and Marathi films. The actress recently broke her silence on Karan Mehra and Nisha Rawal's case. She mentioned that there's much more to the mess than what is shown and heard.
In a recent interaction with ETimes, Kashmira Shah said that she has been close to Nisha and Karan both and as a true friend, but she would side with their child Kavish and the truth.
The Bigg Boss 1 contestant even mentioned that she and Nisha were in the same girl gang but Nisha never mentioned anything going wrong in her marriage. But one day in May 2021, she got a message from Rawal stating, "everything is not as it seems". Shah told that after reading the message she offered her financial and accommodation help, but Nisha didn't take any as she is self-reliant.
She further added and was quoted as saying, "On that fateful day, May 31 2021, I think, Rohit Verma called me around 12.30 am and said that Karan has hit Nisha. I was shocked because Karan is the kind of person who wouldn't hit even a mosquito. But at that moment, I had to focus on Nisha. It is very scary to hear that your friend has been assaulted. Rohit said that I need to get ready and come over. I was waiting till 2.30 am but nobody called after that. I called them and Rohit said 'sab ho gaya hai, everything is okay and I am at the police station'. Next day, I called Munisha Khatwani and she told me that she's on her way to Nisha's house and Nisha needs help; she said 'please come'. As a friend, I was concerned. Munisha and Rohit came to pick me up."
She continued, "The scene I saw on reaching Karan-Nisha's house was terrifying. The cops were there. Nisha was quiet and Rohit was hyper. Then, a gentleman came up and asked if we would like to have tea. He identified himself as Rohit Sathia. Sathia had tears in his eyes and told us that Karan had taken Nisha into the room, closed the door and hit her head against the wall. I asked if he had seen it. He said 'yes'. I asked him how he managed to see it if the door was closed. I sensed some 'gadbad'."
The Nach Baliye 3 contestant mentioned that Munisha Khatwani asked her if she would like to speak to the press, but she denied, it as she didn't know what had exactly happened. Also, she couldn't imagine 'Karan hitting Nisha'. She even got a call from the press and she mentioned that "I don't think Karan has hit his wife."
She added, "Then Nisha came up to me and I even asked her if she needed any plastic surgery or money. She refused. At this point, Sathia again came up and said 'look what happened, they (Nisha-Karan) were supposed to be the perfect couple'. I told him the truth would be out because there was a camera (CCTV) in that room. He said 'nahi, yeh camera bandh hai'. That was another red flag." She further continued, "I shudder to think what Karan and Nisha's son would think of me when he grows up, if I said something wrong about his dad."
Meanwhile, referring to the recent video of Karan addressing the media, She said "Yes, I saw that video. And yes, a friend of mine told me that even he had received the same message from Nisha that 'everything is not as fine as it seems'. So, I think she was sending those messages to many people. So, that was the third red flag."
Interestingly, Kashmira didn't attend the press meet conducted by Nisha. During the interview, she also mentioned that she isn't aware if Karan has hit Nisha or not. She said, "I am going by whatever I saw in that room. I will never support the wrong person. I am a very honest woman."
Image Source: Google/ SpotboyE