Kaun Banega Crorepati 13: Memorable Moments From Jackie Shroff and Suniel Shetty's Shaandaar Shukravaar Episode
Jackie Shroff and Suniel Shetty kicked off some fun conversations, did planks, played the game along with Big B and much more in KBC 13's Shaandaar Shukravaar.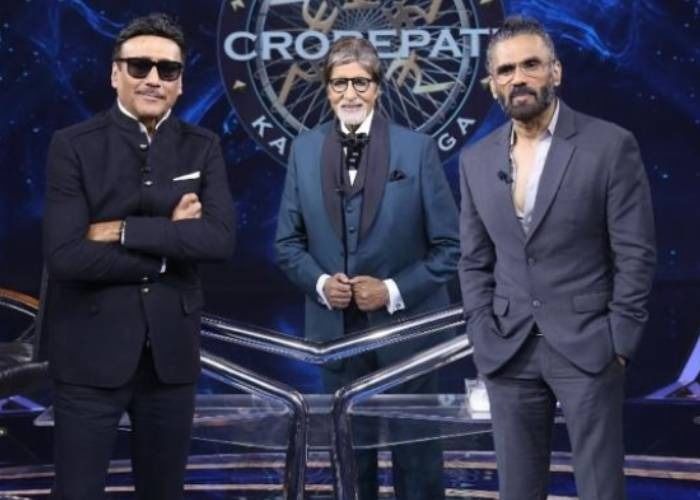 Adding a breath of freshness, quirkiness and bringing their true personalities on the show, Sony Entertainment Television's Kaun Banega Crorepati 13 saw Jackie Shroff and Suniel Shetty take the hot seat in this Friday's Shaandaar Shukravaar episode. The Bollywood stars played the game for the causes that they believe in and support. The proceeds from the winning amount will be donated to Thalassemics India by Jackie Shroff and to Vipla Foundation by Suneil Shetty. Not only were they seen playing the game with a lot of enthusiasm and zest but they also shared personal anecdotes, industry experiences, their fandom moment of meeting Mr. Bachchan and getting his autographs. Here are a few moments that you must not miss out on:
When Jackie Dada tells Amitabh Bachchan that he picked the 'Bidu' language from the legend himself on KBC 13's Shaandaar Shukravaar
We've all known Mr. Amitabh Bachchan to be the epitome of sophistication and class. But, what happens when you get to know that our very own Bidu - Jackie Shroff has been inspired from the legendary actor and his films and has picked up the 'Bidu' language from there? In the show, the host Amitabh Bachchan will be seen asking where does Dada - Jackie Shroff get his Bidu accent from? Replying to him, Jackie Shroff says that he picked it up from his area where he usually kept his ears open and mouth shut. Adding onto this, he also credited Mr. Bachchan and his film 'Amar Akbar Anthony' and said that he has given us the 'Mumbai-ki-bhasha'. Not only do they talk about this, Mr. Bachchan also enacts the dialogue from the iconic film with the same attitude and quirk and goes on, "Waise toh aadmi life mein do-ich time bhagta hai, Olympic ka race ho ya Police ka case ho. Tum kisliye bhagta hai bhai?"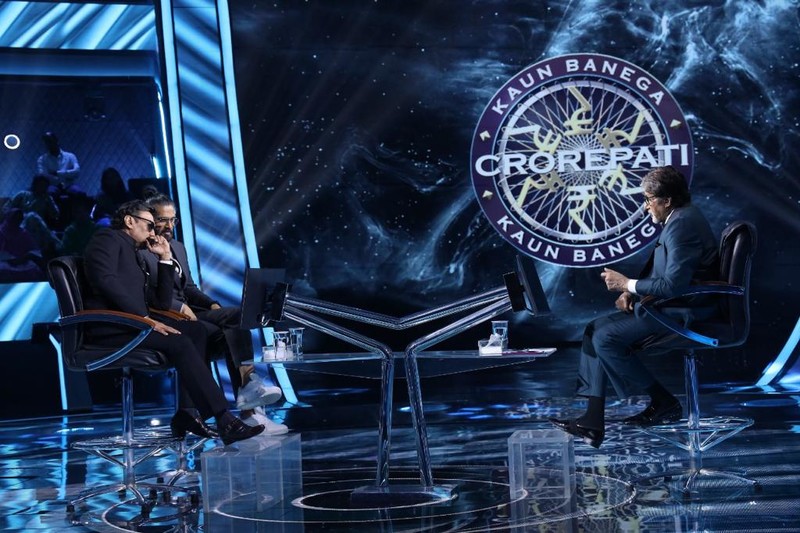 When Suniel Shetty shared how as a kid he met the legend - Amitabh Bachchan
We all are starstruck by someone or the other personalities in our lives. When one says Amitabh Bachchan, the sound of his name only leaves us mesmerized. Imagine the joy of meeting him during your growing up years. One such experience will be shared by the Shaandaar Shukravaar guest – Suniel Shetty. He shared his experience of watching Mr. Amitabh Bachchan save Zeenat Aman's life while shooting a film sequence near his building at Nepeansea Road. Suniel Shetty was seen praising him as he shared that not only did Amitabh Bachchan ask his men to allow the kids to meet him, he also spoke to him and his group of friends in between his shot. He also added that Amitabh Bachchan gave him a number if he ever came to Juhu but adds that he never tried calling on that number.
Suniel Shetty flexes his muscles along with Jackie Shroff on Kaun Banega Crorepati 13 impressing Amitabh Bachchan
This Shaandaar Shukravaar episode was not only be "shaandaar" but, "damdaar" as well! Giving fitness goals, Suniel Shetty was seen flexing his muscles along with Jackie Shroff. Inquisitive about being so fit, Amitabh Bachchan was seen asking him the raaz of being so fit. Suniel Shetty shared his secret of hitting the gym 6 days in a week. Not only did they speak about being fit, they also were seen doing intense exercises like planks and leg raises that will leave the host Mr Bachchan and the live audience impressed.
Amitabh Bachchan turns desi, Santa Claus, for Jackie Shroff as he follows the phrase 'Your Wish, My Command' basis the Asha Abhilasha initiative of the show
Playing the perfect host on the show, Amitabh Bachchan has fulfilled the requests put in by various contestants and audience on the show via the 'Asha Abhilasha' initiative. In the coming episode of Shaandaar Shukravaar, Amitabh Bachchan will be turning desi Santa Claus for Bollywood superstar Jackie Shroff. Tipping his hat to the initiative, Jackie dada asked if he could match steps with Big B himself on his iconic song, "Jumma Chumma". Honouring this request, Amitabh Bachchan will be seen shaking legs with Jackie Shroff on this much-loved track. In the end, Jackie Shroff was also gifted with Amitabh Bachchan's own Tie-bow.

image Source: Sony Channel PR