Kaun Banega Crorepati 12: Delhi-Based Contestant Surprises Amitabh Bachchan As He Uses Two Lifelines For First Question; Know The Question HERE
The latest episode of Kaun Banega Crorepati 12 saw a Delhi-based City Operations Head of a food delivery app using two lifelines for first food-related question. Nonetheless, he ended up winning Rs 3,20,000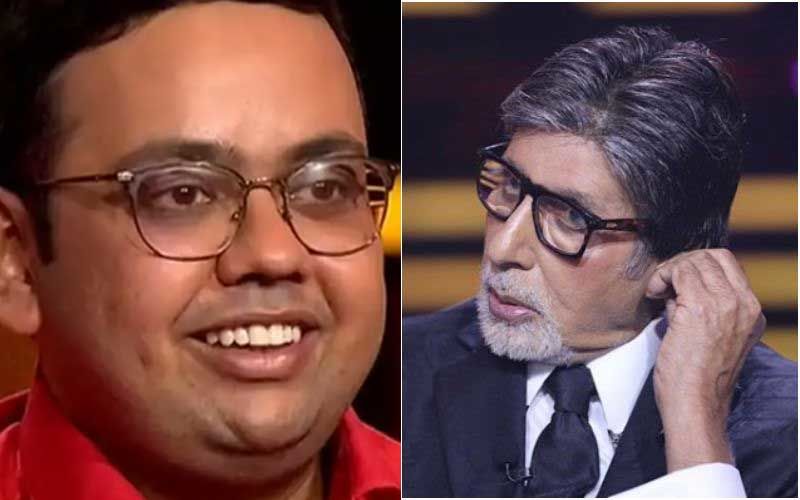 Kaun Banega Crorepati 12, hosted by Amitabh Bachchan is being loved by one and all. The show, which airs 5 days a week, keeps its audience glued to the television set. Every Friday, Big B hosts a special segment Karamveer episode that welcomes people doing the humanitarian work. A couple of days back we told you, Shri recipient Phoolbasan Yadav will be accompanied by actress Renuka Shahane. The recent episode of Kaun Banega Crorepati has left everyone along, with Big B, surprised after a constant used two lifelines for his debut question of the show.
The latest episode of KBC saw a Delhi-based City Operations Head of a food delivery app, Jay Dhonde, sitting on the hot seat. Soon after sitting in front of Big B, he began the game with a 1000 bucks question. He was asked, "Which of these dishes is said to have "chaar yaar"?", and the options were ) Pulao B) Biryani C) Kebab D) Khichdi. Jay first used 'Video call a friend' where Big B called his uncle, and latest he opted for 50:50. Later, Jay finally gave the answer and it was Khichdi.
Well, what surprised Big B was that Jay being an employee to a food-related app used to two lifelines to answer a food related question. Nonetheless, Jay ended up winning Rs 3,20,000.
Images Source: Instagram