Kaun Banega Crorepati 13: Amitabh Bachchan Fulfils Contestant Pankaj Singh's Dream On The Show With A Surprise Video Call To Genelia Deshmukh
When Amitabh Bachchan asked contestant Pankaj Singh about his favourite actor, he said he doesn't have a favourite but he likes Genelia Deshmukh a lot.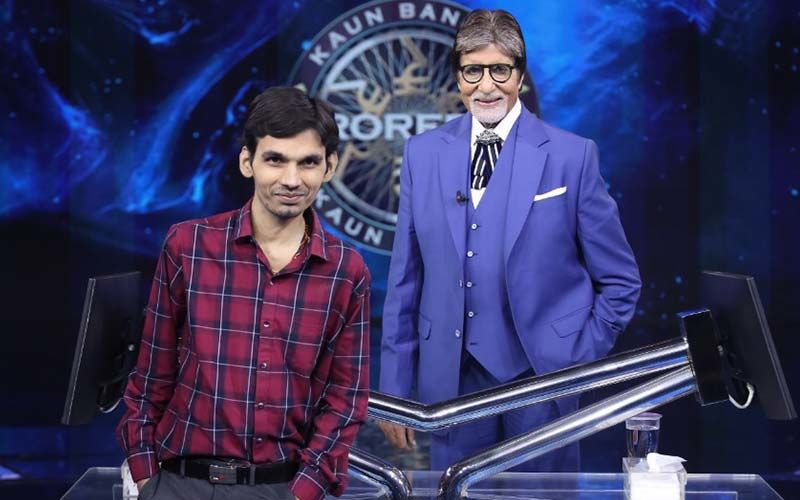 The latest episode of Kaun Banega Crorepati 13 saw host and megastar Amitabh Bachchan fulfilling the dream of one of its contestants - by calling up actress Genelia Deshmukh. Pankaj Kumar Singh from Chhattisgarh, who graced the hot seat first up, shared that he has been suffering from ankylosing spondylitis. The contestant expressed his excitement to be on the show and his parents got emotional to see their son grace the hot seat.
When Amitabh Bachchan asked Pankaj about his favourite actor, he said he doesn't have a favourite but he likes an actress a lot. The 30-year-old contestant revealed that he is a huge fan of Genelia Deshmukh. Mr Bachchan shared a trivia on the show and revealed that before joining films, Genelia starred in many ad commercials and her career's first TV commercial was with him.
As the game advanced and Pankaj won Rs 3,20,000, he told Big B that this is the first earning of his life. He said he would give the money to his parents, adding he wants to buy a new phone.
However, Amitabh Bachchan had a special surprise planned for Pankaj and told him that he would give him a new mobile phone and a tripod. He then fulfilled his second wish.
Pankaj then had a fan-boy moment on the show! Amitabh Bachchan dialled up Genelia, and a blushing Pankaj Kumar Singh couldn't believe his luck when he saw her on the video call. He said, "All my dreams are getting fulfilled today. There is nothing more to achieve in my life now."
He went on to tell her that she is his first love, crush and everything. Big B then asked Genelia to get husband Riteish Deshmukh on the call.
Pankaj maintained that they are the example of a perfect couple and he prays to God that they always stay happy together.
Pankaj took home a sum of Rs 12,50,000.
After Pankaj Kumar, contestant Oshin Patwa graced the hot seat.