Kaun Banega Crorepati 13: Amitabh Bachchan Fumbles While Pronouncing 'Mucormycosis'; Eventually Says 'Isko Bolte Bolte Insaan Bimar Pad Jaaye'
Amitabh Bachchan gets stuck on the word 'mucormycosis' while reading out a question to the contestant. He took several attempts before pronouncing it correctly.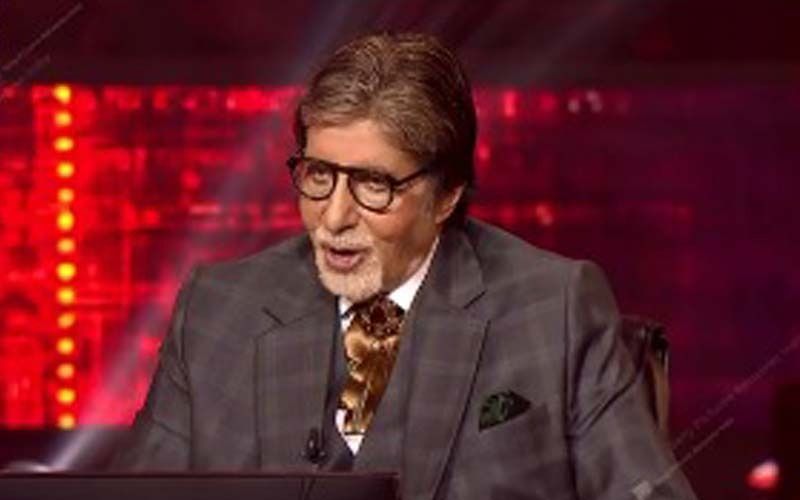 'Kaun Banega Crorepati 13', hosted by megastar Amitabh Bachchan, has been in the spotlight ever since it premiered on August 23. The exciting new season of the show has been garnering much love from the viewers. While Big B often stuns the audience with the correct pronunciation of words, there are times when he, like all of us, fumbles on difficult words. And a similar thing happened in the recent episode - the megastar got stuck on the word 'mucormycosis' and took several attempts in pronouncing the word.
Later, Big B got fed up and joked, 'Isko toh bolte bolte hi insaan bimaar hojaaye'. But, he finally managed to pronounce it correctly.
In the latest episode, we saw Amitabh Bachchan start the game with contestant Ashish Krishna Suvarna and while reading out to him the question for Rs 20,000, he fumbled on the said word. The question was: By what common name is the disease mucormycosis known? As soon as Big B starts reading out the question, he gets stuck on the word and takes several attempts to correctly pronounce it. Ashish goes with the answer: Black Fungus and wins the amount. He took home an amount of Rs 6,40,000.
Image Source: Instagram/sonytvofficial/