Kaun Banega Crorepati 13: Amitabh Bachchan Is Amazed To Know A Contestant's Father Used To Be His Bodyguard 30 Years Ago
Amitabh Bachchan was surprised when he learned that a contestant's father used to be his personal bodyguard many years ago.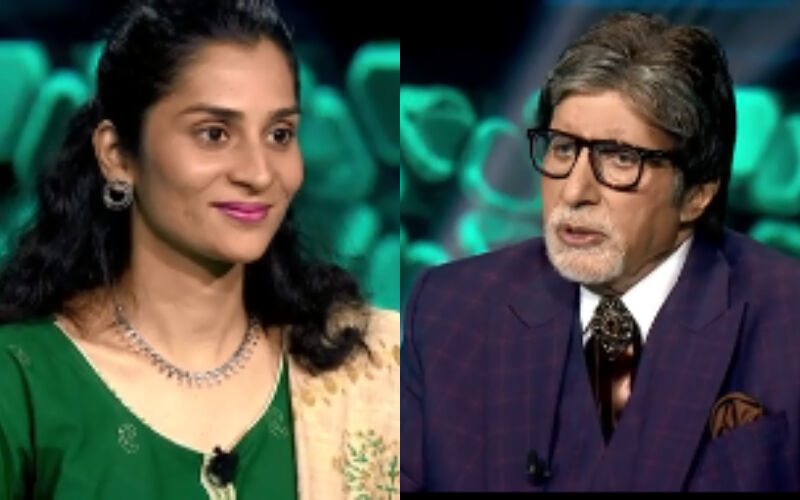 In the latest episode of 'Kaun Banega Crorepati 13', host Amitabh Bachchan was left stunned after a contestant's father revealed that he used to be his personal bodyguard nearly 30 years ago. The contestant named Rashmi Kadam brought her father along as her guest. During the game, her father made this surprising revelation and said he always wanted to have a picture with him but, back then, mobiles didn't have cameras. Amitabh promised to full his wish after the show.
While playing the game, Big B gestured at Rashmi Kadam's father and asked about his name. He said, "Sir, my name is Rajendra Kadam, from Pune, Maharashtra. Amitabh then asked if he's a policeman, as he had been told.
Rajendra revealed, "Sir, I was your PSO (personal security officer) in 1992, so I have worked as your bodyguard. It was always a wish of mine to get a photograph clicked with you, but back then mobiles didn't have cameras. But I'm here today, thanks to my daughter, so I'm very happy." 'A surprised' Amitabh said, "The world is a small place, and I'll be happy to take a photo with you," and continued with the game.
The 78-year-old actor also requested Rashmi's father to allow her to marry the man of her choice and said that since he has agreed to do so publicly, he cannot go back on his word.

Rashmi also narrated an incident to Big B about how she has always been obsessed with 'Kaun Banega Crorepati'. She shared that as a child, she would make prank calls to people and in Big B's voice would ask them questions and then hung up on them.
Image Source: Instagram/sonytvofficial