Kavita Kaushik Exposes A Social Media User Who Abused Women, Troll Apologises And Assuring Her He Won't Do It Again
Kavita Kaushik takes to her social media account and exposes a person who abused women, urges everyone to expose such wrong doers everyday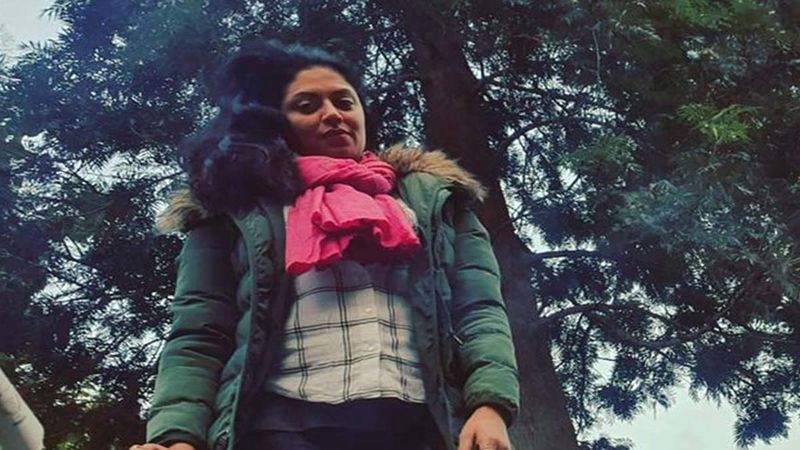 Abusing and shaming on social media has been one of the problems that is faced by many of us these days. From being called out names to receiving direct messages containing inappropriate language, while many chose to ignore it, actress Kavita Kaushik is not from that league. The FIR actress taking to her social media account, slammed one of the netizens. The actress sharing a screenshot of his account mentioned how some men hide after they abuse a woman.
This post of the actress got the netizens to apologize to the actress and assure her he won't do it again. Kavita shared a screenshot of her inbox message that had the users' messages those read, "Hi m ab nahi karunga Kabhi Sry mujhe maaf karo maam." The FIR actress also mentioned if one spares sometime in the day and exposes them, their real face will come to the surface. Calling these social media users, 420 in her Tweet.
Kavita Kaushik's tweet read,"The reality of sher dil men of our country hiding after abusing women ! If u just take out some time in your day to Expose them their reality comes out ! Bloody 420" Check out the pictures the actress shared along with this tweet.
The reality of sher dil men of our country hiding after abusing women ! If u just take out some time in your day to Expose them their reality comes out ! Bloody 420 pic.twitter.com/VAMvGQkwvB

— Kavita Kaushik (@Iamkavitak) March 4, 2021
Image Source: Instagram/ikavitakaushik