KBC 15: Here's The Rs 7 Crore Question Contestant Jaskaran Singh Couldn't Answer On Amitabh Bachchan's Quiz Show-DEETS INSIDE
Kaun Banega Crorepati 15 saw contestant Jaskaran Singh as the first crorepati of the season and he even attempted the Rs 7 Crore question on the show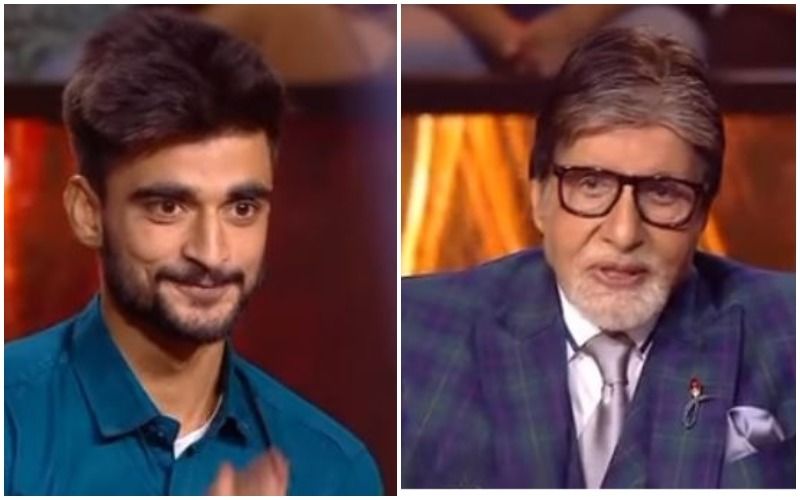 In the 15th season of Amitabh Bachchan's Kaun Banega Crorepati, audiences witnessed Jaskaran Singh as the first contestant to win a whopping Rs 1 crore. Following this remarkable feat, he took a daring leap by attempting the Rs 7 crore question, a query from the topic of mythology he chose to answer. The diverse range of questions on the show spans politics, mythology, technology, and various other genres, making it impossible for any contestant to excel in every category. Unfortunately, Jaskaran couldn't crack the question for the highest prize and chose to gracefully exit the game show.
ALSO READ: KBC 15: Amitabh Bachchan Was Gifted Athlete Dutee Chand's Winning Shoes; Megastar's Witty Answer On How He Is Using It Is Super Funny!
Here is KBC 15's Rs 7 Crore Question!
According to the Padma Purana, which king had to live as a tiger for a hundred years due to a deer's curse?
A. Kshemadhurti, B. Dharmadatta, C. Mitadhvaja, D. Prabhanjana.
The right answer to this question was option D, Prabhanjana. Big B spoke about the answer and said: "It's mentioned in the Puranas, that documents social, cultural, religious, and political views. This story is a part of Padma Purana. It goes like once upon a time, King Prabhanjana killed a deer, when she was feeding her child. The deer got upset and cursed King Prabhanjana to lead a tiger's life for 100 years."
Kaun Banega Crorepati 15 telecasts on Sony Entertainment Television. It is also available to stream on the Sony LIV app.
Image Source: Instagram