Khatron Ke Khiladi 12: Rohit Shetty Loses His Cool At Pratik Sehajpal For Breaking Rules, Says, 'You Are Irritating Stunt Team, Straight Eliminate Kardenge'
Rohit Shetty gets angry with Pratik Pratik Sehajpal for not performing the task as instructed and breaking the rules in the upcoming episode of Khatron Ke Khiladi 12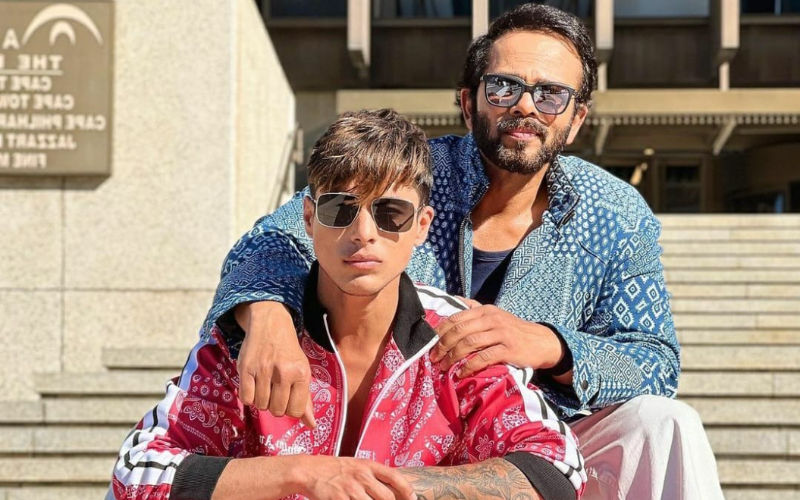 Khatron Ke Khiladi 12 is entertaining the audience and keeping them on edge of their seats with the celebrities performing high-octane stunts in the scenic beauty of Cape Town in South Africa. In the upcoming episode, we will see Rohit Shetty, losing his cool on Pratik Sehajpal when he performed the water stunt. Pratik is seen performing water-based stunts episode, where Rohit loses his calm on him for not performing the stunt properly.
We'll see Rohit warns Pratik Sehajpal not to break the rules and perform stunts as instructed, or he'll get evicted. Shetty said, "Straight eliminate kardenge aapko. Pratik one more thing for you from my stunt team requesting you or giving you the warning, paani pehle mannglena. Mein na channel ko puch raha hun nahi director ko, you are irritating the stunt team and have done this twice. You need to be serious where stunt is concerned. Sabka ek mindset rehta hai stunt should not go wrong, for your safety."
The Bigg Boss 15 fame contestant also questioned the host about what should he do if he doesn't know swimming, to which he angrily replied, that he should have thought about this before signing the contract for the show as water stunts are not happening for the first time. He also alerted him to not cheat.
Meanwhile, in the recent episode also Pratik was disqualified from performing water-based stunts as he attempted to stay floating in the upside-down task. Earlier there were reports that Rohit Shetty was irked with Pratik's behavior on the show. Clarifying this, Sehajpal was quoted saying, "Honestly please watch the episode! Not once did I speak wrong with Rohit sir I respect him and I'm grateful to God that I got a chance to even meet him. Jab Maine bola ki 'Kuch nahi hoga mujhe (When I said nothing will happen to me) something something' I was talking to someone else... and it looked so wrong even to me as it looked like I spoke in a wrong tone with Rohit sir which I can never do in my life."
For the unversed, contestants are back in Mumbai after performing all the stunts. The show airs on Colors TV on weekends and fans will get to know the winner as and when the show moves forward.
Image Source: Instagram