Kishwer Merchant SACKED From Savitri Devi College & Hospital Without Prior Notice!
TV actress Kishwer Merchant put out a long note lambasting Rashmi Sharma Productions, terms them 'The worst production house ever!' Husband Suyyash Rai comes out in support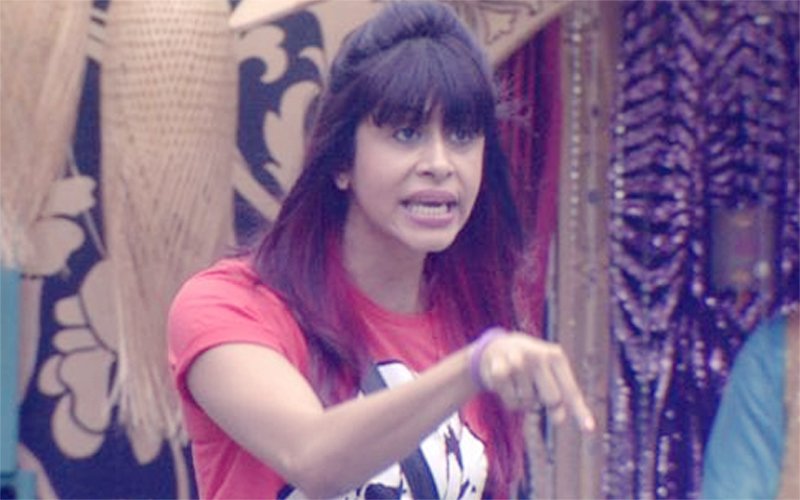 Last night, Kishwer Merchant took to Instagram to BLAST the producers of Savitri Devi College & Hospital – Rashmi Sharma Productions. Reason? The actress alleges that she was replaced without being informed.
Yes, believe it! Alongside a long note in which she explains her side of the story, she wrote, "A little note for The worst production house ever !! @msrashmi2002_ .. read it !!!"

In the post she mentions that how she waited for 4 months for her track – she essays the role of Dr Neeta Adarsh Malhotra – to begin and when she told the makers that she wants to quit, it was put in place. In the meantime, she fractured her foot but still travelled to Naigon to shoot so that the schedule is not affected.

However, little did she know that the casting director, Shaggir Khan, was looking to replace her in the drama and had even contacted a few actors. Turns out, these actors were Kishwer's friends who told her what was happening behind her back.
The actress further states that all her queries to Rashmi Sharma and Pawan Kumar (founders of Rashmi Sharma Productions) were ignored.
More so, the final nail in the coffin was when an online portal published an article which mentioned the name of the actress replacing Kishwer in the show.
Husband Suyyash Rai reposted Kishwer's Instagram post and wrote, "SHAME !!! This is our TV industrywell done
@msrashmi2002
_
@colorstv
and this production house is apparently one of the biggest production houses.
Learn to respect your actors...they are the ones becoz of whom you guys sell your show. I really had a lot of respect for you guys before this...i also wonder if that ch*** Shaagir has even told you guys the truth !!! Baby m super proud of you and trust me you deserve much more than this shit :) they dunn deserve you. Love you always by you @kishwersmerchantt (sic)."





Reading the note, we tried contacting Shaggir Khan and Rashmi Sharma to know what they have to say but despite reading our messages they choose not to comment.
Image Source: Instagram/kishwersmerchantt