Krushna Abhishek Recalls People Warning Him Not To Join Kapil Sharma's Comedy Show; Says, 'I Love Him, Hum Bohot Jald Saath Mein Aayenge'
Krushna Abhishek has refuted the rumours about leaving The Kapil Sharma Show due to monetary issues and heaped praise on the fellow comedian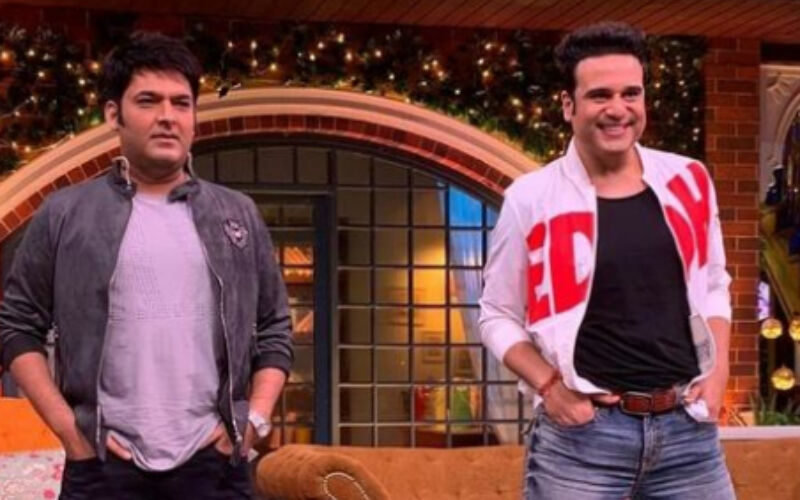 Kapil Sharma and Krushna Abhishek are one of the best comedians on Indian television. The stars have worked together on a lot of projects, so when the former announced his new comedy talk show and the latter was not a part of it, many rumours started floating around. From the comedians getting into disagreements, to Krushna wanting to hike his fees as he was facing monetary issues, he was quick to dismiss all the rumours.
Heaping praises on his fellow comedian, the 39-year-old revealed how he takes good care of his team. While creating new content is a hard job, Kapil makes sure to come up with something new every time and take the entire team along with him. Recalling people warning him about working with the comedian, Krushna said, "There were people who would tell me he has changed, attitude aagaya hai, don't join his show. But let me tell you, the man is such a hard-working artist. The way he creates comedy does stand up, and takes the team along, it's not an easy job."
He further spoke about collaborating with Kapil and his entire team. He said, "I really want to work with him, and I am sure we will work out something. I really respect Kapil, and I think he will say the same thing about me. Hum bohot jald saath mein aayenge. I really miss him and the team. I love Kiku Sharda so much. They are such wonderful people. Even when things did not work out with Sony, they are also my family. I have been on the channel for so long, it's like my own home. As they say, 'subah ka bhula agar shaam ko ghar aajaye, toh usse bhula nahi kehte'. I will also be back then."
ALSO READ: The Kapil Sharma Show: Krushna Abhishek Breaks Silence On Rumours Of Estranged Relationship With Kapil Sharma-READ BELOW!
For the unversed, The Kapil Sharma Show is quite popular amongst the viewers who enjoy watching it every weekend. The show features several movie stars to promote their films and become a part of the comedy show that is adored by fans worldwide.
On the work front, Krushna is currently seen hosting a chat show of his own, Bigg Buzz where he interacts with the evicted contestants of Bigg Boss 16 and the past contestants.