Kuch Rang Pyar Ke Aise Bhi 3, SPOILER ALERT: Sanjana's Madness In Love Scares Dev
Kuch Rang Pyar Ke Aise Bhi 3, Sanjana's behavior panics Dev!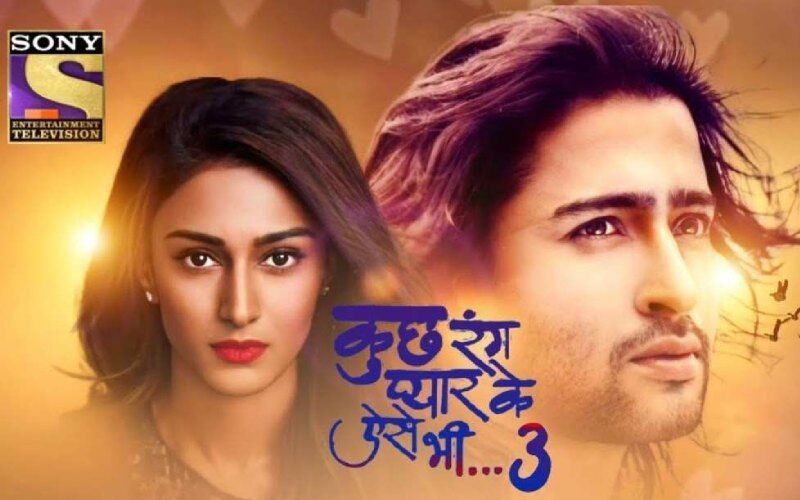 Sony Entertainment Television's popular show 'Kuch Rang Pyar Ke Aise Bhi 3' is really gearing up for interesting turns and twists.


Apparently, Dev and Sonakshi's life was going well until the entry of Sanjana and falls for Dev. While Sanjana is going nutty as she loves Dev and finds him as her man of dreams and isn't ready to lose this. On the contrary, Dev has rebuffed Sanjana and also gives her a warning that he loves Sonakshi and is happy with her.


Whereas Sanjana does not take this rejection and now she has started using tactics to achieve Dev's love. As we have seen so far that Sanjana meets a man at the café and she learns that her sister had delivered a girl child. The man shows her Suhana's photo and she gets shocked to find out the truth that Suhana is her niece. Now, Sanjana has turned towards Suhana as bait to make Dev make a choice. Dev is shocked to see Sanjana's mad behavior or own him and shockingly what she is up to?


When Dev reaches his office and asks Sanjana that he need to talk to her. Meanwhile, Sanjana takes out the photo of Suhana. When Dev tries to inquires about the same and soon, she replies that their daughter is her niece, he is left stunned. Now, in the coming episode, Dev becomes panic looking at Sanjana's madness for him, and he refuses to believe everything and gets angry at Sanjana. Dev, also calls Sanjana a liar which hurts the latter.


It will be interesting to watch, how will Sonakshi react after learning about Suhana and Sanjana's relationship? Stay tuned for more exciting updates onyour favorite TV characters, celebrities, and episodes.



Image Source: wikibio