Aai Kuthe Kaay Karte, September 20th Written Updates Of Full Episode: Arundhati Is Worried For Avinash, Sanjana Hires A Maid For Herself
Arundhati reaches office and gets a call from Avinash. Sanjana's maid is creating havoc.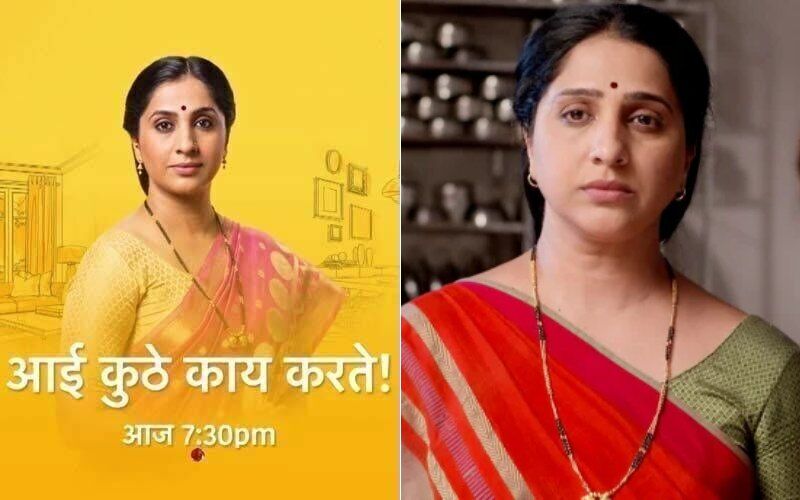 In today's episode, as soon as Arundhati reaches the office, she gets a call from Avinash. He informs her that he is not able to arrange the money with interest to pay back the lender. When Arundhati asks Avisnash about the amount he is running short, he says 15 -20 lakhs. Which is a huge amount and Arundhati gets shocked. Avinash is very depressed with the situation and reveals that he is getting suicidal thoughts, to which Arundhati tries to pacify and assures him that he will get the solution, only needs to have patience. Yash also assures Arundhati that he will certainly try to help Avinash but there should be some valuable property to mortgage against money. Suddenly, Arundhati thinks something and asks Yash to turn the scooter and they went off.


Sanjana has recruited a maid who will help in the daily chores of Aniruddha and Sanjana. Vimal, the old domestic help of Deshmukh's taken aback by this news and she wants to quit the job at Deshmukh's house. But, Sanjana informs that she is appointed to perform only the work of two persons in the house – Sanjana and Aniruddha. When Kanchan, expresses her objection to the appointment of maid, Aniruddha gives a reason that all the family members are not adjusting with Sanjana, therefore, Sanjana has taken the right decision. So, in this way Aniruddha supports Sanjana.


Now, today Arundhati reaches the office bit late. She feels very awkward and when she wishes Megha, her immediate boss, she noted that Arundhati is looking very tired. She explains Arundhati's day's work and went off. Meanwhile, the peon brings tea with biscuits and asks her to relax. When Appa (Vinayak Deshmukh) returns home, he calls Kanchan but gets shocked when he sees Kanchan, Sanjana's maid. Appa disappointed looking at her and becomes melancholy.



Image Source: hotstar