Kullfi Kumarr Bajewala: Loveleen Breaks Down And Confesses To Sikander, "I Poisoned Amyra"
Kullfi Kumar Bajewala is embroiled in too many emotions involving Loveleen, Amyra and Sikander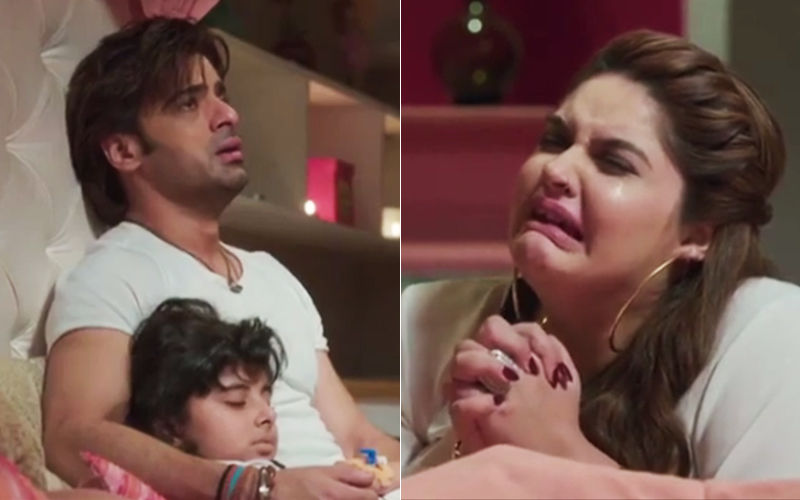 Star Plus' Kullfi Kumarr Bajewala is currently witnessing a hi-voltage drama.
Amyra (Myra Singh) who was hospitalised in an unconscious state after Loveleen (Anjali Anand) gave her poison, is critical
. The doctor informed that she has consumed poison but till the time they don't come to know what she has drunk they will not be able to save her life. In last night's episode, we saw that Sikander (Mohit Malik) comes to know that Amyra has been poisoned. Sikander's mother looked at Loveleen and handed the letter to her. The doctor told Sikander to nab the person who has done such a hideous thing to Amyra.
After which Loveleen broke down realising that she would lose Amyra forever. Clearly wanting to save her now, she confessed to the Sikander that she is the culprit. Subsequently, Sikander flared up and asked her to leave immediately.
For those who've come in late,
Loveleen poisoning Amyra had turned into a big controversy when netizens went hammer and tongs on Loveleen
. How on earth can a mother give poison to her own daughter to get attention from her husband- they demanded to know?
SpotboyE.com then had spoken to Loveleen aka Anjali Anand exclusively on the matter
and she had said, "Frankly, I expected the backlash that this scene will get. I spoke to myself before doing the scene, but I did not question the director. I am a director's actor, who strongly feels that it is not my job to tell the director what he ought to do."
Loveleen had also said, "I think I am a very soft target for the trolls. I wake up and see trolls. I retire for the night and see trolls. Is it because of my size? Is it because that I look different? Earlier, I used to even reply to some trolls but nowadays I block them. For God's sake, they are coming on my personal page. And mind you, it's handled by me and not by my PR. If one can't appreciate, he/she should at least not demotivate".
FYI, here's the exact sequence that erupted emotions on social media Loveleen is trying her best to come back in Sikander's (Mohit Malik) life and in the bargain she is using her daughter, Amyra as a weapon. Meanwhile, Loveleen has learnt that Kullfi knows that Sikander is her father. In order to take Sikander's attention away from Kullfi and instead towards her owenself, Loveleen poisoned Amyra. Unaware of Loveleen's reality, Sikander and Kullfi have been seen praying hard for Amyra in the past few episodes.


Image Source:- Instagram/kullfikumarrbajewalaa/