Kumkum Bhagya June 4, 2019, Written Updates of Full Episode: Abhi Decides To Meet Prachi's Mom
Abhi tells Vikram that he needs to leave early as he will want to meet Prachi's mom. Vikram requests him to attend another important meeting and then leave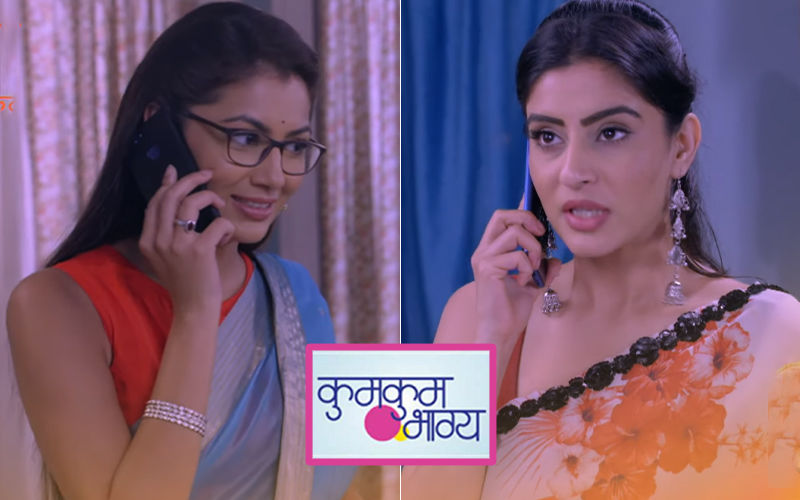 Today's episode begins with Rhea and her classmates reaching the camp. Principal asks them to strictly follow the rules. Rhea enjoys the nature and tells her friends that she is feeling happy and the best part of the trip is Shahana and Prachi are not here. Everyone likes the camp area. Rhea selects the tent for her. While on the other hand, Ranbir is driving the jeep and is going to the picnic spot with Prachi and others.

Meanwhile, on the other hand, Abhi speaks with Dadi over the phone and tells her not to worry about Rhea as she is enjoying her trip with her friends. Vikram walks in and starts cracking jokes. Then Abhi tells him that he needs to leave early as he will want to meet Prachi's mom. Vikram requests him to attend another important meeting and then leave. Abhi listens to him. Then they start discussing Prachi's mom, Vikram tells Abhi that she is very pretty and she is a very lady. He also tells Abhi that he considers her as his sister and also asks Abhi to stay away from her. But Abhi in reply tells him that he has his own lady and tells that Pragya is graceful, caring and daring.
The principal tells the students that they will stay there for three days as a family and all of them should follow the rules. Just then Ranbir, Aryan, Prachi and Shahana reaches there. Principal asks why did you come late? Ranbir tells him that he got late because he offered help to a lady ho met with an accident. And whom Prachi and Shahana was helping at first. He somehow manages the principal.

Meera calls Pragya and tells that Mr Mehra wants to meet you at your house. Pragya says I want to thank him and asks her to send him home. She sees a man roaming outside the house covering himself with a blanket and tells Meera about Sarita behen asking her to be careful of the thief as she is alone.

Ranbir flirts with Shahana. Prachi argues with him and asks him to stay away from her sister. Rhea comes there and asks her friends to act normal and acts as heard the rules. They come and stand there. Principal asks them not to go near the slide and asks them to explain the rules to Ranbir, Prachi, Shahana and Aryan as they came late. Rhea gets upset hearing Prachi came. Whereas Prachi thinks of Pragya's words and Rhea thinks of Meera's words asking her to patch up. Ranbir gets very happy when he saw Rhea and tells Aryan that he will propose her playing the guitar.


Image Source:- youtube/zeetv, Instagram/iniyairumalargal_kkb_fuggi