Kumkum Bhagya September 16, 2019, Written Updates Of Full Episode: Goons Attack Prachi And Ranbir
Prachi gets shocked as the goons listen to Ranbir properly and walk away in no time. Later, while walking towards the car, Prachi tells Ranbir that he is a non-violent person as he didn't fight with those men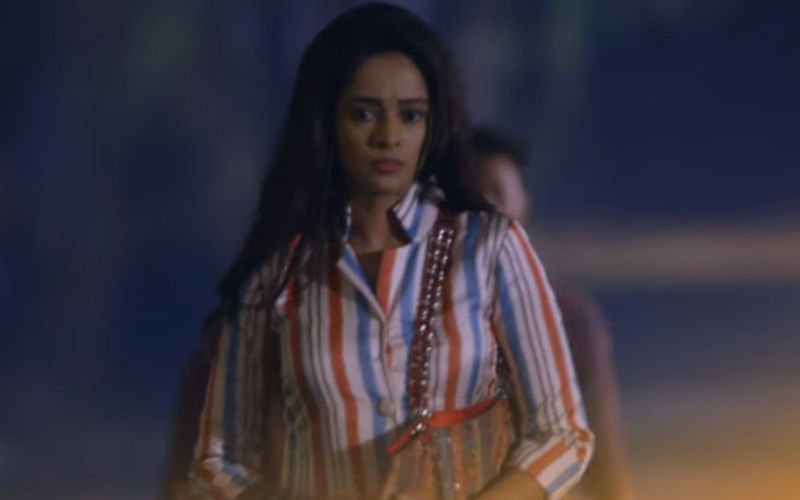 Tonight, the episode begins with Prachi walking on the street and then two unknown men notice her and start following her. They start passing lude comments on her. Meanwhile, Ranbir shows up and speaks with the men in their own language. Prachi gets shocked as the goons listen to Ranbir properly and walk away in no time.
Later, while walking towards the car, Prachi tells Ranbir that he is a non-violent person as he didn't fight with those men. She tells that it is a good quality of him. However, the goons return and Ranbir blindfolds Prachi this time, he asks her to beat up the goons when he asks her to. Ranbir hits the goons in real while he pretends as if Prachi is hitting them.
After that Prachi removes her blindfolds and starts thinking that she is really strong. Prachi puts ointment on Ranbir when she notices he is injured. Later, while driving, she tells him that he is driving too slowly. It begins raining when he drops her off, Prachi enjoys the rain. However, after some time Ranbir goes back to Prachi when he realises that he has forgotten his wallet.
Purab notices his niece Priyanka when he is about to leave his office. Priyanka tells him that she is in his office as an intern. Later, she notices Rishi in the office too and asks him to drop her home since they were classmates. Rishi tries to avoid her but Purab takes both of them in his car to give them a lift.
Pragya scolds Prachi for getting wet in the rain. While Rishi also reaches home and mentions that he works for Purab Khanna, not for Abhishek Mehra. He also tells them that Purab dropped him home.
Image Source:- youtube/zee5