Kumkum Bhagya Spoiler Alert: Rhea Plots Ranbir and Prachi's Separation With Her Evil Plan
Tanu and Alia talk about an plan that will be implemented tonight.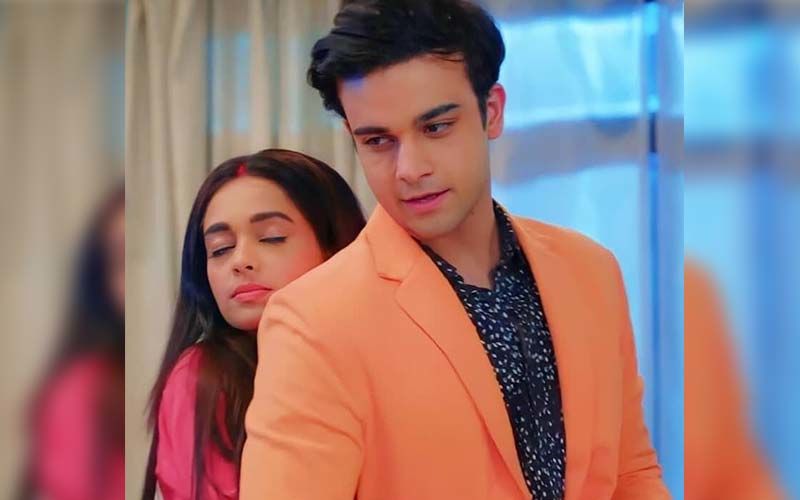 The ongoing track of the popular television show Kumkum Bhagya has been very interesting and the serial has had quite a lot of drama being featured in the last few weeks. The show never fails to impress the audience with its exciting plot twists.
Now, in a shocking turn of events, Pragya has come from abroad to seek revenge on Abhi and the Mehra family. Finally, Pragya meets Abhi and tells him she is back to destroy him and seek revenge. The two are married couple and are staying under one roof.
The forthcoming track will feature Abhi informing Pragya that she called him there to take care of him but this is a big lie as she wants to take revenge and has called him there for the Gaurav case.

Meanwhile, Tanu and Alia talk about a plan that will be implemented tonight. Sushma overhears their talk. They contemplate evicting Pragya from her home. Dadi meets Sushma and expresses her gratitude for supporting Pragya and being by her side throughout.

On the other hand, Rhea is happy that Ranbir heard the story about her being in a bad marriage and he held her hand and lent his care to her. She is sure that soon, he will fall in love with her and the two will be back together.

Rhea wakes up thinking about the previous night and is certain that Ranbir would accept and adore her. She claims she will not be satisfied till she has Ranbir back in her life. Ranbir reflects on his interaction with Rhea and Sid. Prachi approaches Ranbir and inquires about his thoughts.

She informs him that she is aware of his thoughts about Sid and Rhea. Prachi and Ranbir have a light-hearted discussion. She assures him that everything would be okay a sSid adores Rhea.

Image Source: Instagram/pranbir.krishdha_