Kundali Bhagya: Karan and Preeta's Love Story Takes A New Leap; Three Months After The Wedding The Newlywed Couple Gives This GOOD NEWS
Kundali Bhagya: Preeta organizes a traditional birthday party for Bani. But doubling everyone's happiness, Bani and Rakhi reveal the Good News that Preeta's soon going to be a mother.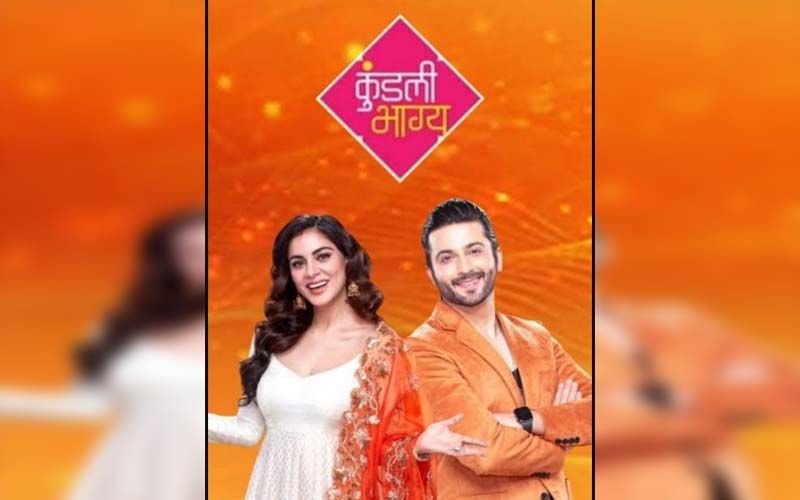 The latest Kundali Bhagya episode shows Preeta and Karan three months ahead in their life. As Prithvi and Kritika got married three months ago, the new episode begins on the birthday of the family's matriarch, Bani. As everyone is getting the preparations done, Preeta comes to wake up Karan, who's still sleeping. After struggling for a while, she gets successful in waking him up by hitting him with a ball. Meanwhile, Kritika visits Rakhi to comfort her, as she's saddened by Sherlyn's miscarriage. Finding her looking at a toy and sorrowing in the nursery, Kritika takes Rakhi with her and asks her to forget about the past.
Further, without having worked for it, Kareena asks Sherlyn to steal the credit for the decoration of Bani's birthday from Preeta. While decorating the house, Preeta slips but gets saved by Karan, leading to a romantic moment between the couple. After arriving, the priest blesses the couple to have a child and the couple visits the shrine. After them, Bani, Rakhi, and Kritika also arrive at the shrine.
Sameer brings Mahesh who was away from the home for a while. Plotting their ideas, Kareena asks Sherlyn to help in the decoration, as she'll get many opportunities to impress family members by doing that. Everyone comes to the Aarti as it begins. After that, while trying to help around the house, Sherlyn gets outdone by Preeta who's already done everything. After that, everyone wishes Bani a Happy Birthday. Admiring all the preparations, Rakhi praises Preeta telling everyone that it was her who arranged this amazing traditional type of birthday for Bani. But trying to steal away the credit from her, Kareena says Sherlyn also has a major hand in everything.
Remembering the old days, Bani tells everyone that her father used to celebrate her birthday in this way. Upon asking how did Preeta come up with this, Bani gets to know that Preeta contacted her friend and recreated this childhood celebration memory for Bani. Bani gets emotional as Preeta brings Ghewar like her father instead of a cake. Feeling overwhelmed with emotions, Bani asks Preeta to cut the Ghewar cake with her, and standing in the side, Sherlyn feels jealous of Preeta.
While everybody enjoys and celebrates Bani's birthday while dancing, Sherlyn creates a scene saying that no one appreciated her effort. Kritika comes forward telling that it was only because of Preeta that everyone in the family is together, now. And she also tells Sherlyn that if she had helped Preeta in this, she would've been standing next to her and not away from her.
Further, while going to bring the gift for Rakhi as Kareena asked her, Preeta suddenly faints. After gaining consciousness, Preeta tries to tell everyone what happened, she suddenly feels sick and goes to the washroom to vomit. As Karan gets worried for her, Rakhi and Bani reveal to him that Preeta and he are going to be parents!



Image source: IMDb