Kundali Bhagya, SPOILER ALERT: Preeta Warns Prithvi That She Will Expose His Affair With Sherlyn
Kundali Bhagya- Twists and turns in family drama, Preeta's final warning to Prithvi.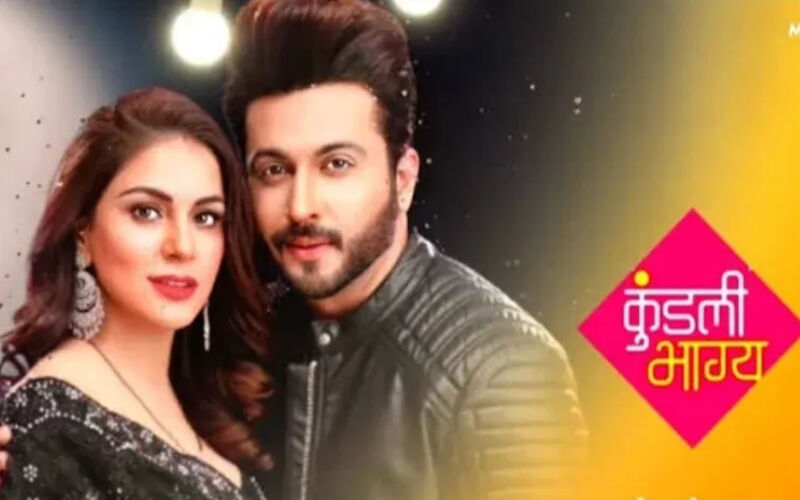 We have seen in previous episodes that how Karan and Rishabh head out to the investors meeting and then decide to commemorate the occasion by going out for the dinner. While Rishabh decides to speak to her but lets her know not to wait but she doesn't pick his calls. Whereas, Sherlyn gets ready and eager to meet Prithvi. Karan calls Preeta to bother Rishabh and he asks her to tell Sherlyn not to wait. Nevertheless, Preeta heads to Sherlyn's room to tell her the same but she catches Prithvi and her in a compromising situation. Despite confronting, they rubbish to call this the truth, and further, Preeta warns Prithvi and Sherlyn to stop their activity and focus on their respective marriages but they ignore that and end up meeting again.
Now, Preeta makes a video of their meetings and collects proof to back her revelation. Preeta also decides to go to Rishabh and reveal the truth about Sherlyn's extramarital affair with Prithvi.
In the coming episode, Preeta immediately calls Kritika, who is in the shopping center with Rishabh. Kritika tells Rishabh that Preeta has asked them to return home soon and that worries him. Rishabh returns home and meets Preeta, she further tells that Sherlyn is having an extra-marital affair with Prithvi. In extreme anger, Rishabh calls Sherlyn and Prithvi and confronts them. Interestingly, they lie on Rishabh's face but Preeta reveals that this time she has video evidence against them.
After that, Preeta also warns Prithvi that the game is still on and it will be over only when she unmasks them. Well, Preeta is all set to unmask Prithvi and Sherlyn in front of the family. Stay tuned for more updates on your favorite TV show "Kundali Bhagya".



Image Source: imdb