Kundali Bhagya UPDATE: Pammi Gets Furious At Preetha After Karan Gets Arrested; Decides To Expose Her In Front Of Rakhi And Mahesh
In the upcoming episode of Kundali Bhagya, Pammi gets angry at Preetha as Karan had to go to jail because of her. Due to this, she decides to expose her in front of Rakhi and Mahesh so that they throw her out of the house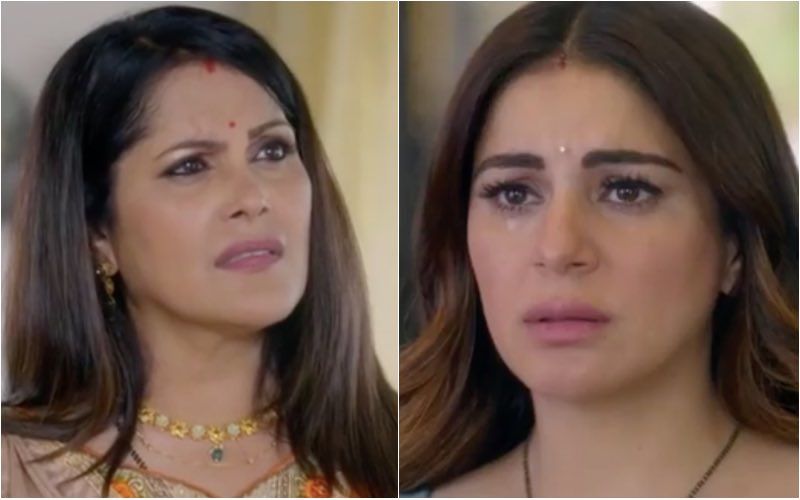 Ekta Kapoor's Kundali Bhagya, which is a spin-off of another popular show, Kumkum Bhagya, has garnered a lot of attention, thanks to the twisting plots and of course the leads of the show- Karan (Dheeraj Dhoopar) and Preetha (Shraddha Arya). Nevertheless, in the upcoming episode of Kundali Bhagya, we will get to see Pammi's furious side who gets angry at Preetha as Karan had to go to jail because of her. In the earlier episodes, it was shown that Preetha was accused of Akshay's murder.
As the judge was going to announce the final verdict, Karan claimed that he was the one who killed Akshay and not Preetha. Cops then arrest Karan and put him behind the bars. Preetha feels helpless and both Preeta and Karan get heartbroken and have an emotional breakdown during separation. As he saved Preetha from the blame and punishment, Pammi gets angry at her for the same. Due to this, she decides to expose her in front of Rakhi and Mahesh so that they throw her out of the house.
She then tries to brainwash Rakhi and says that Preeta is not the right match for Karan. However, things change when Rakhi took Preetha's side and yelled at her for saying hurtful comments against her daughter-in-law. She warns her to say anything against Preetha as she is proud of her.
Image source: Instagram/ zeetv