KUSHAL PUNJABI SUICIDE: Actor Was Depressed Due To His FAILED MARRIAGE, Wife Continued To Stay With Son In Shanghai - EXCLUSIVE
Kushal Punjabi's shocking death was a case of suicide but what led to it? SpotboyE.com has found out some depressing details about the actor's life. Read ahead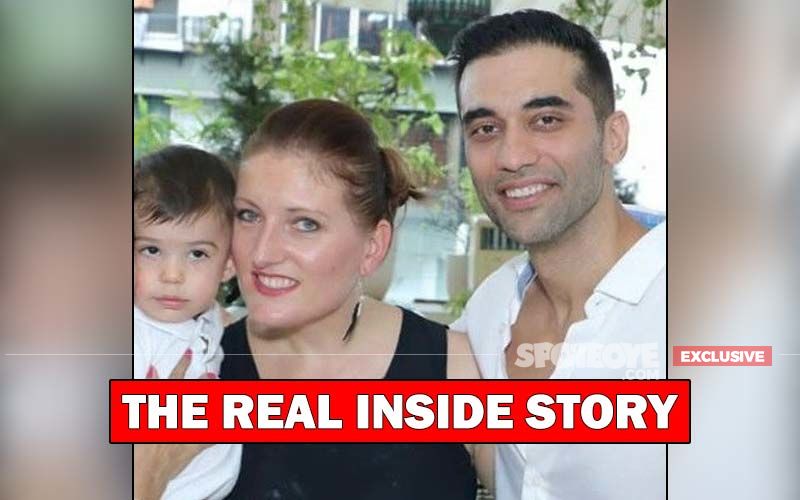 I have still not recovered from the fact that Kushal Punjabi is no more. I had met him once at Moving Pictures Company wherein I was the Bureau Chief for their Zoom show Popkorn, that was way back in 2005.
The man was spring. He was lively. He couldn't sit in one place, full of masti and jokes. And now, I will never see him again.
A friend has called up to say that his failed marriage ended his interest to live. His marriage to Audrey Dolhen was a happy one, but had anybody scratched even the surface? The friend says that he and his wife were not living as man and wife anymore. The wife had even taken away their son, Kian, and was living in Shanghai. The couple married in Goa in 2015 and had a fairytale beach wedding.
At times, Kushal flew down to meet his son. But he and his wife failed to reconcile. Initially, the long distance marriage arose due to work reasons, but soon the fire went away. Kushal, here, was not doing well in his career, he had kind of taken it easy but soon the crunch started eating him emotionally. Kushal was actually a very emotional and sensitive guy, says the friend, adding that his nature changed after marriage.
Things recently had reached a state where it was heard he and his wife had started to contemplate divorce. It hurt Kushal no end that his love story had gone bust and he was unlikely to have his son for company.


While Kushal's suicide note does not blame anybody, think of it- it is an honest one. Marriages are a gamble and aren't they written in heaven?
It's all over. May your soul rest in peace, Kushal.
SpotboyE.com stands by the Punjabis in their moment of sorrow. Words will not suffice I know, this loss is terrible. Destiny, why are you so cruel at times?


Image Source:- Instagram/ itsme_kushalpunjabi, facebook