Leaked MMS Controversy: Anjali Arora In TEARS As She Finally Breaks Her Silence, 'Izzat Ke Saath Mat Khelo, Meri Bi Family Hai'
In a recent interview, Lock Upp contestant Anjali Arora opened up about her alleged leaked MMS and claimed that it has deeply affected her family!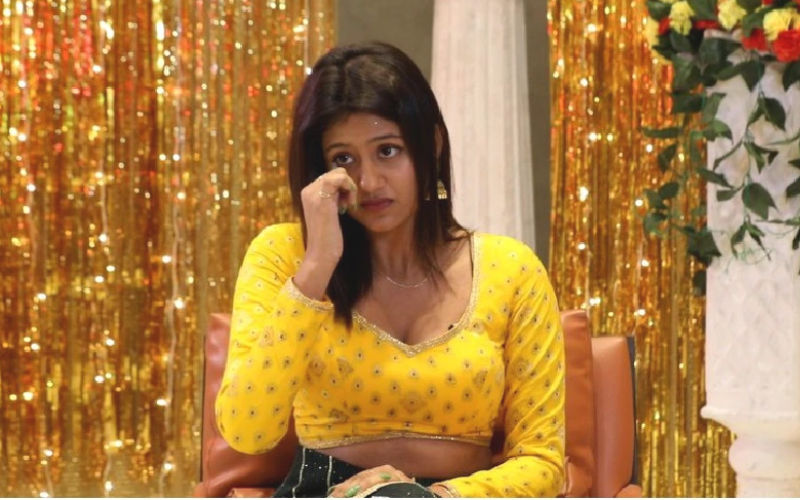 Lock Upp contestant Anjali Arora has finally broken her silence on her alleged MMS that went viral on social media. In a new interview, she claimed that she is not the one in the video and also revealed her family's reaction to it. Anjali got emotional while opening up about her leaked and viral MMS and said she also has a family who watches all her videos and they are deeply affected. Arora addressed this controversy during the promotions of her song 'Saiyyan Dil Mein Aana Re.'
Speaking with RJ Siddharth Kanan, Anjali broke down in tears while talking about her fake MMS. The actress said in Hindi, "I don't know kyun kar rhe hain in logon ne hi to mujhe bnaya hai. Inki bhi family hai..meri bhi family hai. Meri family bhi sare videos dekhti hai. Sometimes I feel ki jab main ye sab cheezein dekhti hun ki ye kyun kar rhe hain jisme main hun hi nhi. Jisme main hun hi nhi usko itna kyun faila rhe hain..youtube par faltu ki cheezein views ke liye. Anjali Arora ka mms. Mere bhi hai hain, family hai...chote bhai hain jo ye dekhte hain." ALSO READ:
Lock Upp Contestant Anjali Arora Dodges Questions Over Her VIRAL Leaked MMS Clip-REPORTS
She also pointed out that this was not the first time when her fake MMS clip surfaced online. Earlier, when she was on the reality show Lock Upp, he parents had lodged a Police complaint over fake videos. The 21-year-old actress also asserted that it is absolutely not cool to edit someone's photos or make fake videos.
On Wednesday, Anjali launched her upcoming music video 'Saiyyan Dil Mein Aana' which is a remake of Burman's iconic song from the 1951 film Bahar. The new track is sung by Shruti Rane and showcases contemporary dance moves by Anjali.
Image Source: Instagram