Lip Service: After Mouni Roy, Has Aashka Got Lip Fillers?
Both the TV stars seem to have grown plump pouts overnight. And both retorted with anger when quizzed about it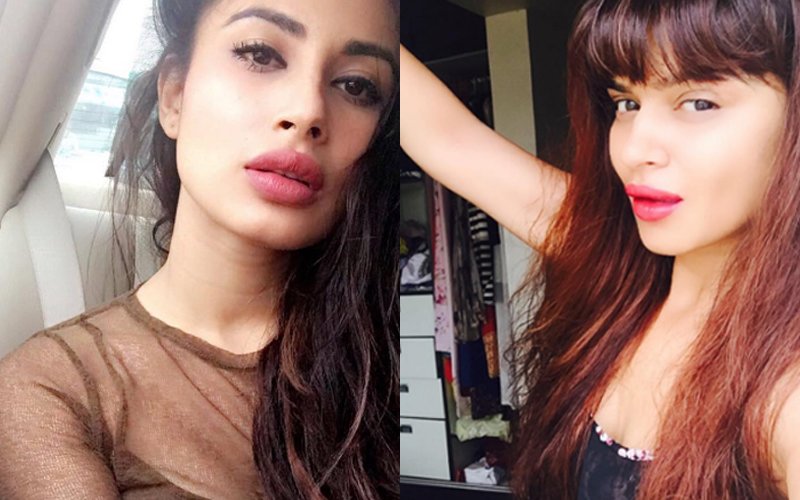 That the world of showbiz is full of plastic is no secret anymore. All kind of fake body parts are available for the taking and many Bollywood actresses have been open about their trips to the plastic surgeon's office. And the small-screen brigade too seems to be queueing up for some nip and tuck.

Currently, the most popular procedure seems to be the lip job, i.e a filler used to plump up thinner lips to give them a swollen, pillowy look. And our TV brigade seems to be loving the procedure.

One of the biggest names on the Indian small screen, Mouni Roy was recently quizzed about her suddenly plump pout and the lady reacted with anger, just like the snake-woman she plays onscreen.

She lashed out at the mediapersons who dared to quiz her and told them to check her older Instagram pics instead. ('Check My Old Instagram Posts': Mouni Roy Gets Furious When Asked About Her Lip Job, October 5).

And now her co-star Aashka Goradia seems to have followed suit. And she too has responded with anger when the conversation turned to her bee-stung lips.



Image Source: iamaashka

Aashka lashed out at journalists, saying:"Tell me, in what capacity, can you ask me a question like that." She calmed down later and finally replied: "As long as a lip job is concerned, if I ever have need to do it, I will not shy away from that because I will pay for it. Besides all this, answer is no."



Image Source: iamaashka

Indeed we are all about body autonomy. Your lips are your business, but why the loud denial ladies?

Thumnails Image Source: Twitter/ Roymouni / iamaashka