Lock Upp: Chakrapani Gets EVICTED, Kangana Ranaut Slams Him For His Sacrificing Attitude: 'This Is Not How World Works, You Have Set A Wrong Example In My Jail'
Chakrapani is the first contestant to get evicted from Kangana Ranaut's reality show 'Lock Upp'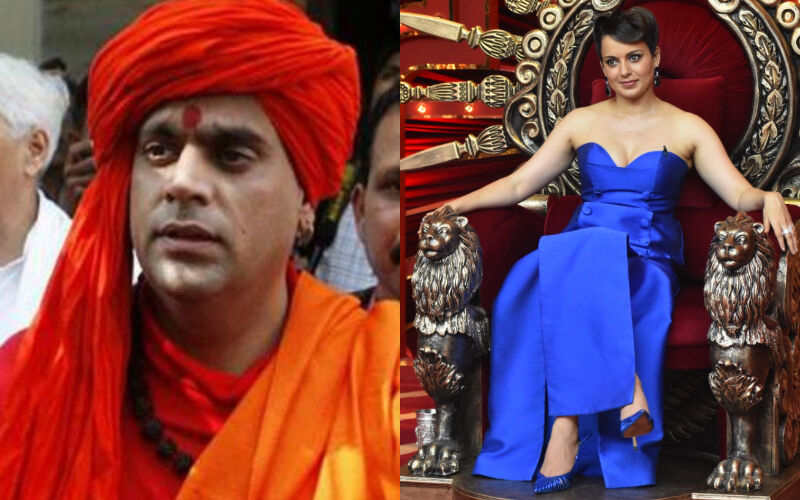 Kangana Ranaut- hosted controversial reality show 'Lock Upp' has been grabbing headlines ever since it was announced. The Sunday episode of the show witnessed the first eviction and Chakrapani became the first contestant on the show to have got eliminated. Besides Chakrapani, Siddharth Sharma, and Anjali Arora were in the bottom three. After his eviction, host Kangana slammed Chakrapani for his 'sacrificing attitude' and said he has set a wrong example in her jail.
For the unversed, Kangana had asked all three bottom inmates to go to the 'Benaqaab room' and to find out a secret word. While Anjali was shown the word 'Russian', Chakrapani got 'Radhe'. Siddharth was seen crying after he saw 'Sports enhancement' written there and Chakrapani went to help him get out of the room. Later, Kangana told them the person who would press the buzzer button first would get a chance to save from eviction by sharing their secret. The actress slammed Chakrapani for not taking any effort to press the buzzer. She asked him what his secret was, he said, "It is nothing really. There is no secret as such. I will tell you." Kangana got upset and told him, "No, we do not want to hear it now that you did not want to press the buzzer."
Reacting to this, Chakrapani mentioned that he did not feel like staying on the show anymore. The actress lashed out at him for giving up so easily and stated that she initially thought he was the strongest contender, but the day he wrote his name on the charge sheet instead of someone else, she stopped rooting for him.
"You called yourself undeserving. I don't know what you wanted to prove by this sacrificing attitude. This is not how the world works. You have set a wrong example in my jail and Siddarth has also come under your influence. I fear next week he might get out," the queen actress said.
Image Source: PR