Lock Upp: Karan Kundrra Loses His Calm, Lashes Out At Mandana Karimi For Playing 'Woman Card'; 'This Is 2022 Madam'
Karan Kundrra slams Mandana Karimi for playing 'woman card'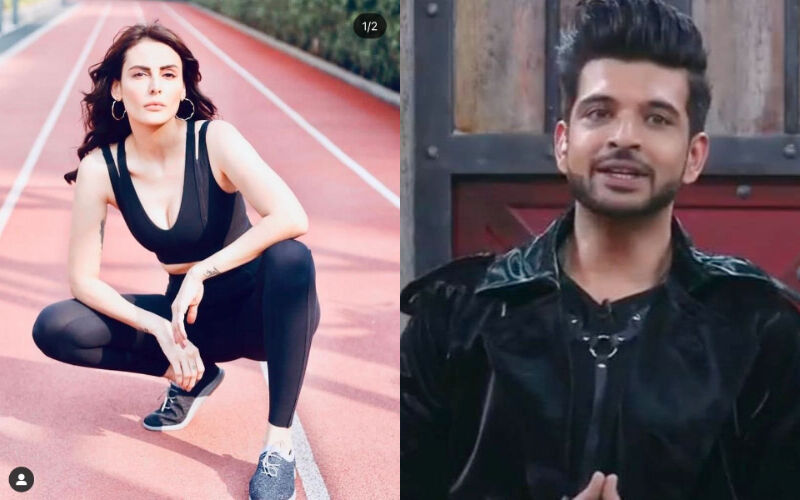 Mandana Karimi is the new contestant in Kangana Ranaut's jail who is grabbing headlines for one or the other reason. The model-actress recently entered the show as a new inmate and since then, she has been creating quite a buzz. A few days ago, Mandana was under Kangana's radar owing to passing personal remarks on of the housemates and now she got slammed by jailor Karan Kundrra.
In the new promo shared by the makers on their official Instagram handle, Karan lost his calm on Mandana during a task when she didn't follow the rules assigned by him. When karan tried to explain the rules again to her and told her where she went wrong while doing the task, Mandana again got into an argument with Karan to prove her point. She went on and said that while playing the task, she even got bruised.
That was the time when Karan lost his calm and yelled at her and furiously said, "Do not teach me how to do my job'' and "Do not try to twist this conversation Mandana."
Their tiff didn't end here. Mandana continued to argue with Karan and said, "A woman was pushed." Hearing this Karan reached his saturation point and angrily called out Mandana for playing a woman card. He was heard saying, "This woman was asked to stay in her position."
Their banter further took an ugly turn when Mandana faced the camera and said that she doesn't want to stay in the show. Already angry with Mandana, Karan told her to leave the show. "I don't care. You want to leave this show, leave right now. "I will not let anybody to use this stupid woman card when it's not necessary. This is 2022 India madam", he added.
Image Source: Instagram