Nisha Rawal Opens Up On Her Eviction From Lock Upp, Fights With Poonam Pandey, Future Plans And More -EXCLUSIVE
In an exclusive chat with SpotboyE, Nisha Rawal opens up about her eviction, fights with Poonam Pandey and a lot more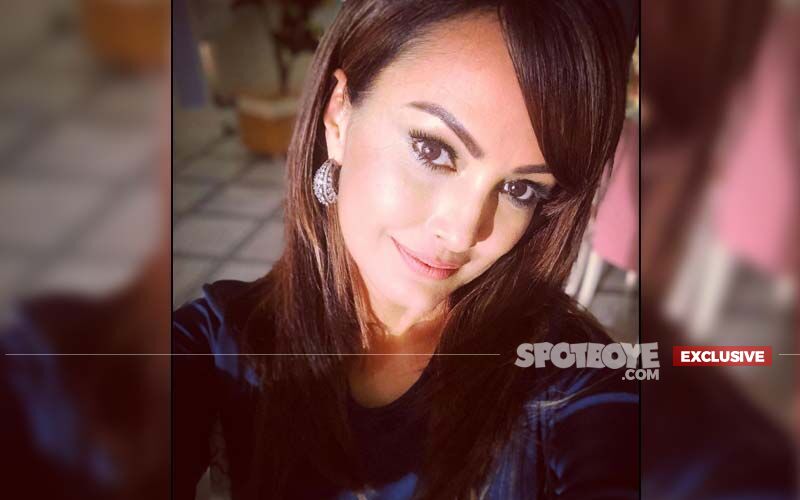 Nisha Rawal was one of the most talked-about contestants of Kangana Ranaut-hosted show, Lock Upp. The actress played her game with honesty and won millions of hearts. She gave her best during the tasks and even kept fans entertained to the fullest. It came as a shock when she got evicted from the reality show. Fans were disappointed. Now, in an exclusive chat with SpotboyE.com, Nisha opened up about her eviction, fight with Poonam Pandey and a lot more.
Talking about her eviction, as many know, Kangana chose Payal Rohatgi over Nisha and thus she got eliminated. When asked Nisha if her eviction was fair, she said, "I feel I could've gotten a better eviction where the audience wants more of me, whether the media is so positive, I'm receiving so much love from family and friends and where I was voted higher than Payal. I think it would've made me sad agar mujhe vote sabse kam mile hote aur mein bahar ja rahi hoti. This is truly a win for me where I have won so many hearts."
On the show, Nisha opened up about a lot of things related to her personal life. Right from admitting she was bipolar to her relationship with estranged husband Karan Mehra. When asked if she feared getting judged, the actress said, "Even the best of the best people who set an inspiration are misjudged so if you expect love from everybody that would be like living in a bubble."
In one of the episodes, Nisha and Poonam Pandey got into a fight. During the fight, Poonam had called Nisha a 'housewife' which didn't go down well with the latter. When Nisha was asked about it, she told us, "Poonam's fights were completely baseless. Whenever she said something to me, jab usne bola 'principal sahiba' or 'bloody housewife', I think people could see what was done and it was a very open and shut situation where anybody could make out why it was happening. I believe that I can talk or fight or analyze a situation with people at par with me who have some substance in what they say." She added that Poonam has had her own share of growth.
She also said that so far Munawar Faruqui has the qualities of winning the show.
When asked if given an opportunity to enter the show as a wildcard, will she re-enter, Nisha shared that if such opportunity comes her way, she would want to go back. She said, "This time I'll take all my prescriptions along. I would definitely want to go back because it's season one and I'm still a part of the game in different ways. I am supporting the show because I've been a contestant."
Furthermore, talking about her future plans, the actress said that currently her hands are full. Adding to that she said if more reality shows come her way and they are challenging and "adding value to my portfolio then hundred percent I am gonna take them up."
Image Source:Instagram/NishaRawal