Lock Upp: Saisha Shinde Wants To Apologise To Kangana Ranaut For Misbehaving With Her: 'I Regret It, She Deserves The Respect'
Saisha Shinde says if she gets another chance to go on Lock Upp, she will apologize to Kangana Ranaut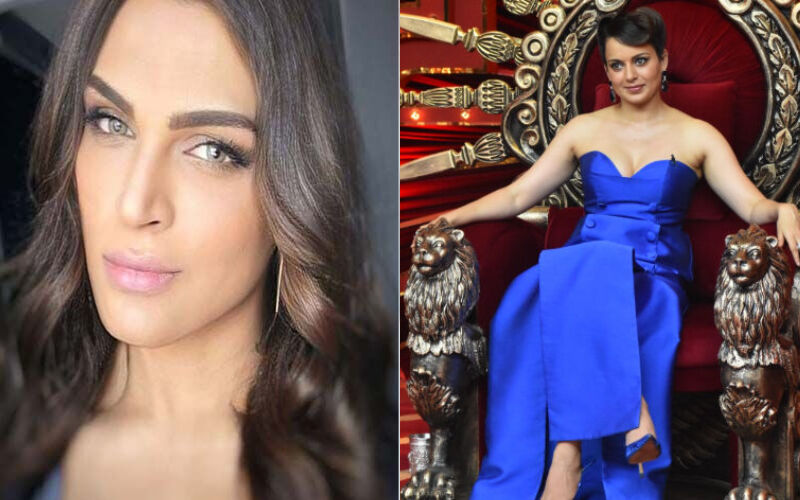 Fashion Designer Saisha Shinde recently got evicted from the controversial reality show 'Lock Upp' after she got into an argument with the host Kangana Ranaut. For the unversed, Ranaut lost her cool when Saisha pointed out that contestants make the show, and hearing this, the actress yelled, "You can get lost, leave right now." Now in a recent interview, Saisha has opened up about her tiff with the Queen actress and said she wants to apologize to her. The designer also mentioned that Ranaut 'deserves the respect and no one can talk to her like that.'
While speaking to DNA, Saisha regretted misbehaving with Kangana and said, "I definitely regret that I make Kanagana angry, I want to apologise to Kangana, she deserves the respect, and no one can't talk to her like that. I agree with what Kangana said on the show, this is her jail, she's the owner, and by that logic, we are the employees. In professional terms, no one can't disrespect their employer in such a manner." ALSO READ:
Lock Upp's Saisha Shinde Says Munawar Faruqui Will Always Be Special; 'I Want To Go Back To Jail, I Am Missing Him'
Shinde further explained that she used to make the actress laugh with her hilarious jokes on every judgment day but this time she felt bad about the way she got evicted from the show, disappointing Kangana and herself. The fashion designer also asserted that if she gets another chance to go on Lock Upp, she will apologize to Kangana Ranaut and will come out with a clean slate.

Before coming out of the house, Saisha had said, "I am not leaving, if she is evicting me only then I will go, there is a difference. Later, Saisha agreed to Munawar Faruqui and apologized to Kangana but the actress asked Saisha to collect her bags and leave the show.
Image source: Instagram