Lock Upp: Shivam Sharma Accuses Payal Rohatgi Of Spitting On His Face, Says, 'Aapka Career Over'; HARASSES Her Entire Night With His Actions
In the latest episode of Lock Upp, Shivam Sharma and Payal Rohatgi get into a huge fight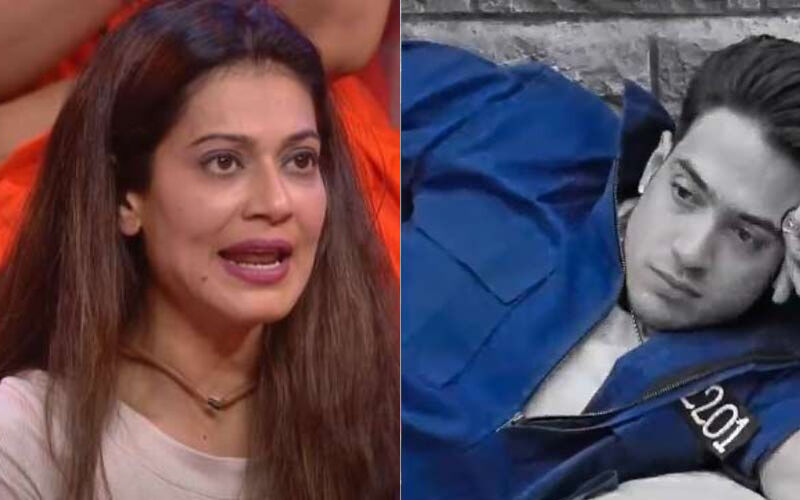 Kangana Ranaut-hosted controversial reality show 'Lock Upp' has been grabbing eyeballs ever since it premiered on OTT. Now when the show is inching closer to its finale, it is getting a lot more engaging and entertaining. In the latest episode, a major fight breaks out between Shivam Sharma and Payal Rohatgi. Both hurl insults at each other and were seen locking horns. Shivam accused Rohatgi of spitting on his face and thus he harassed the actress the entire night by not letting her sleep.
It all started when during the task, Payal came to share her viewers. Shivam comes in front of her face. An annoyed Payal told him to shoo away. Just then, Shivam screamed and accused her of spitting on his face. And, this led to a heated argument between them. Later, in the dining space, Shivam Sharma again started that topic and told other inmates he would torture her to take his revenge. He told Payal, "Aapka career is Lock Upp me over. "You spit on me, now I will show what I will do with Rohatgi."
While banging plates and glasses, Shivam said, "Humse jo tarayega, mitti me mil jayega." All the other contestants including Prince Narula, Anjali Arora, and Munawar Faruqui were seen dancing and enjoying as Shivam banged plates. Payal then asked Azma, "Are you enjoying this?". To this, she said, "It is funny." Rohatgi got upset with Azma as she considered her friend so she was shocked to see her happy and enjoying when Shivam was hurling insults at him. ALSO READ:
Lock Upp: Payal Rohatgi REVEALS Shocking Secret, Claims She Was Suicidal: 'I Have Tried To Cut My Hands'
Shivam Sharma did not stop here; He harassed Payal the entire night by his actions. He said, "You won't live happily after what you did to me." Seeing his behavior, Payal lost her cool and splashed water on Shivam saying "You are provoking me in the wrong way."

Both Payal and Shivam grabbed all the attention in the latest episode that was ended in their fight.
Image Source: Instagram