Mahekk Chahal Tells Us The Biggest Difference Between Participating In Bigg Boss And Khatron Ke Khiladi- EXCLUSIVE
Mahekk Chahal has experienced the vibe of both reality shows- Bigg Boss and Khatron Ke Khiladi. Here is what she feels about both of them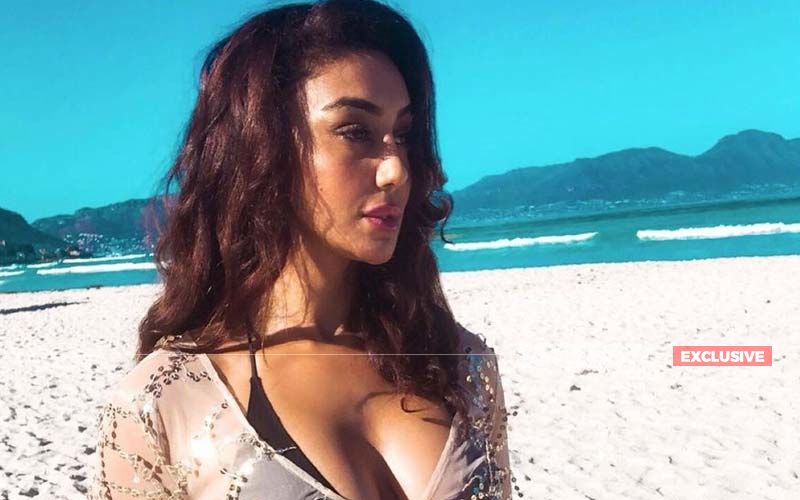 Actress Mahekk Chahal, who participated in reality show Bigg Boss 5 in 2012, now participated in Khatron Ke Khiladi 11. The actress has returned from Cape Town, South Africa after finishing the shoot of the stunt based reality show.
Talking to SpotboyE.com exclusively, Mahekk said, "Both the shows cannot be compared as both are completely different from each other. In Bigg Boss, it's mostly about what you say and your personality. You are pushed to competitive situations and then you have to throw somebody out every week. Also, you have to voice your opinion very clearly without playing politics thinking that the other person can vote you out also on the weekend. Khatron Ke Khiladi is completely based on stunts. Here the competition is not with the other people but with yourself. If you face all your fears, you will come till the end." Also read:
Khatron Ke Khiladi 11: Mahekk Chahal Shares A Pic From Sets With Varun Sood, Aastha Gill, Sourabh Raaj Jain; Fans Show Support For #KhiladiVarun
Recalling her journey of Bigg Boss 5, Mahekk said, "I blossomed as a person. I really loved my journey. Whatever has been my upbringing and whatever my parents have taught to me, I could clearly see that on the television. My parents have always taught me to be yourself and not fear anyone. If you want to raise your point, do that and talk about it openly. Thankfully in our season there was not much use of verbal abuse. In the industry also I have had the similar journey of not getting into politics and being nice to the people just to get work."
The actress went on adding, "I was nominated every week and I was the first runner up. So, I could see very clearly that the viewers who are watching me are definitely understanding the fact that I am just behaving myself. It's very easy to get into groupism and try to save yourself from nominations. Eventually a lot of people will be in the game. But they don't realize one thing: that audience is watching everything including your double standards. And the power is in their hands to save you. That's how they go wrong. Even Salman Khan sir used to tell us every time we are showing what you all are doing. We are not feeding any dialogues to your mouth."
"It is easy to pretend onscreen that I am like this or that. But Bigg Boss gets out your reality. Who you are in real life and what your real personality comes out on the screen," concluded Mahekk.
Image source: Instagram/maheckchahal