Mahhi Vij Shares Her After Delivery Picture Holding New Born Tara In Her Arms; Calls It, 'More Challenging If You Have A C-Section
After being a first-time mom, Mahhi Vij has been sharing several pictures and videos of her daughter Tara. Recently she shared a post-delivery pic from the labour room calling C-section delivery challenges.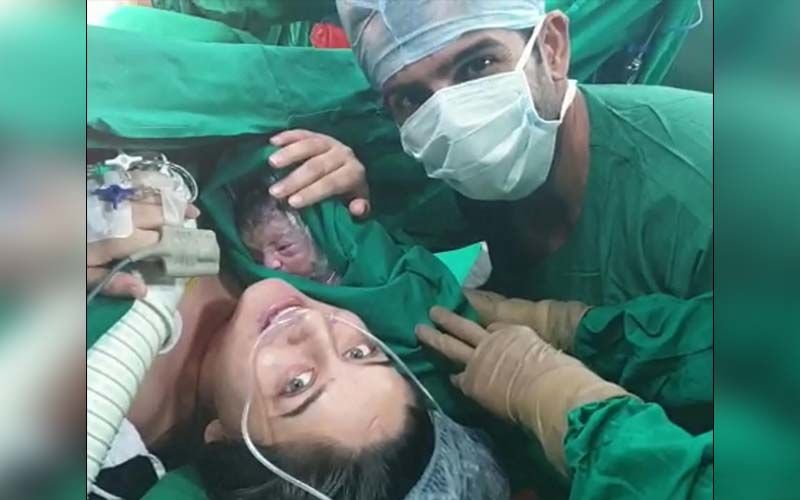 Television actress Mahhi Vij who has now become a mommy influencer, after delivering baby girl Tara two years back keeps sharing insights into the parenting journey on her social media. Tara, Mahhi and Jay's daughter, has become a social media sensation as netizens love to see their content. And today the actress has taken to her Instagram to share a picture inspiring and appreciating all the mothers who have gone through the C section during their delivery.
Sharing a picture holding Tara in her arms while she is still on the operation table and posing for a selfie with husband Jay Bhanushali, Mahhi wrote, "Giving birth to a child is never easy and especially all the more challenging if you have a C-Section. On one end is a child you want to nurture and on the other is the pain that your body is going through due to the stitches and the not-so-natural form of delivery. But I feel everything that happens in life makes you stronger and we women are stronger than we know! To all the mothers out there who have given birth and that too the more difficult way, remember it's all worth it when we look at our child, the greatest blessing in disguise! Celebrate motherhood because I know for me its life's greatest gift!"..
ALSO READ: After A Day's Work Mahhi Vij Is Back With Her Daughter Tara; Jay Bhanushali Shares An Adorable Video After Making Everyone Emotional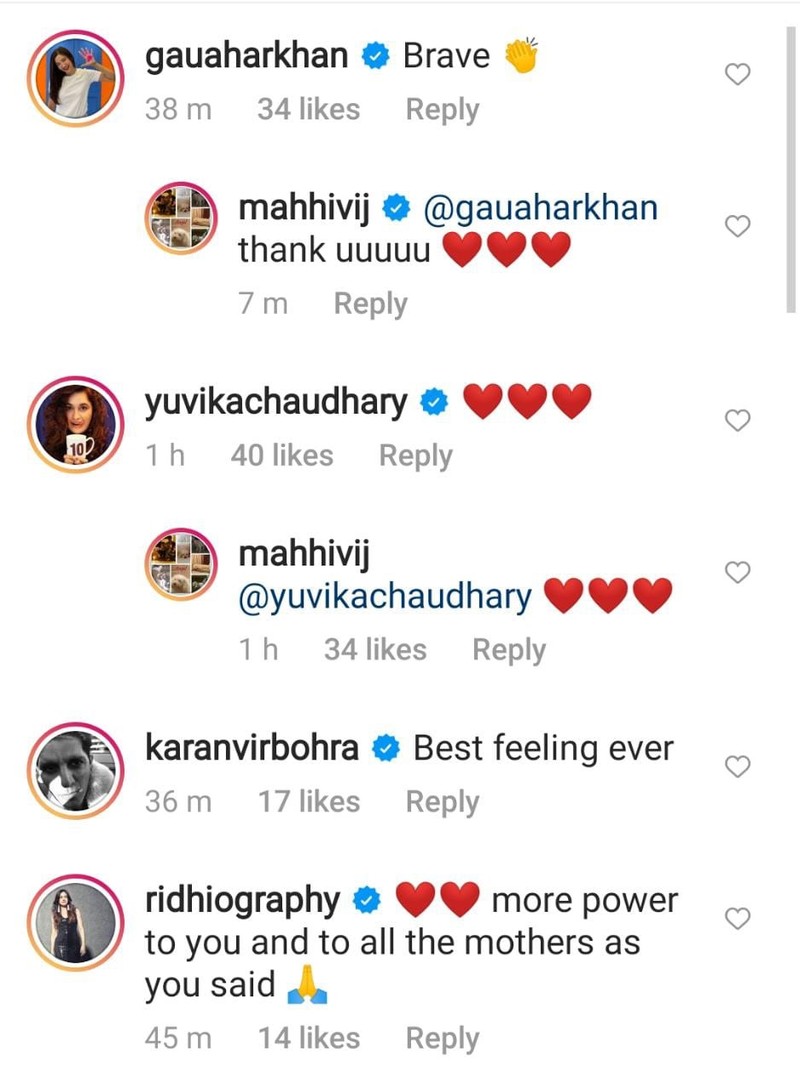 Mahhi who has been shuffling between motherhood and work for the first time left her daughter behind for a day as she flew to Delhi for an ad shoot. Mahhi was spotted at the airport where daughter Tara had come to drop her and both mother and daughter were seen breaking into tears as neither wanted to separate from each other. And the video of them was quite viral on the internet.
We must say being a mother is not easy, is it!
Image Source: Instagram/mahhivij