MasterChef India 7: Contestant Santa Sarmah Is Delighted As Her Village In Assam Got Electricity To Watch Her On Television
MasterChef India contestants grabbed the opportunity to meet their family members and Santa met her husband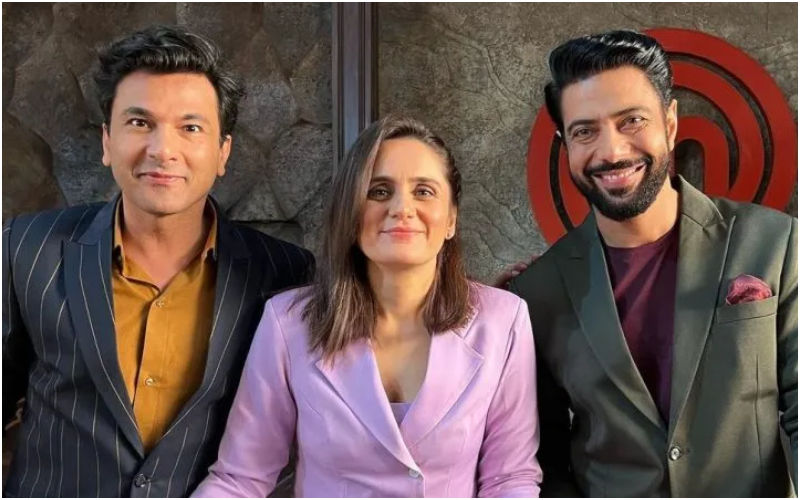 MasterChef India is one of the most popular television shows and it enjoys a massive fanbase owing to its high-octane drama in the kitchen. In the recent episode, chef Ranveer Brar recalled his experience visiting the Northeast and enjoying the local delicacies there. He was also impressed by the contestant Santa Sarmah's special dish from Assam called 'Maandhaniya Masor Tenga' which is prepared with a specific ingredient of the northeast, maan dhaniya (Thai coriander).

Ranveer reminisced about visiting the Northeast and Santa's preparation as he said, "I have travelled to the Northeast during my culinary adventures, and they have very distinct palates. Indeed, our tastes change geographically, and we learn to adapt our hunger to the produce that grows there. I had never tasted maan dhaniya before and when Santa's husband brought it as the core ingredient, all three of us rushed to taste it."
He also shared that his co-judges, Garima Arora and Vikas Khanna became fond of the dish prepared by the contestant representing the local taste and culture.
"From the get-go, Garima, Vikas and I were very excited about Santa ji's dish, and I was happy with its outcome. I saw that Santa's husband also approved of her dish which was so sweet. I loved the way Santa ji used colours in her dish because that elevated it and made it unique. It felt like Santa put a piece of her heart on the dish and presented it to us. Her identity as a proud Assamese shined through her dish," he added.
Interestingly, the contestants also grabbed the opportunity to meet their family members and Santa met her husband, which ultimately turned out to be a special moment for her.
She said: "It was an overwhelming day for me. I was emotional because I was not able to contact my family, and so when I saw my husband walk towards me, I felt ecstatic. My husband says that our village got electricity to watch me on MasterChef India, I want to tell everyone back home, thank you for your support. I hope you keep supporting my journey!"
'MasterChef India' airs on Sony Entertainment Television.
Image Source: Instagram