Masterchef India 7 Finale Episode Update: Chef Pratik Gets STRICT With Contestants; Ranveer Brar Slams A Participant For Mixing Coffee With Dahi
Scroll down to read the written update of Masterchef India season 7's finale episode!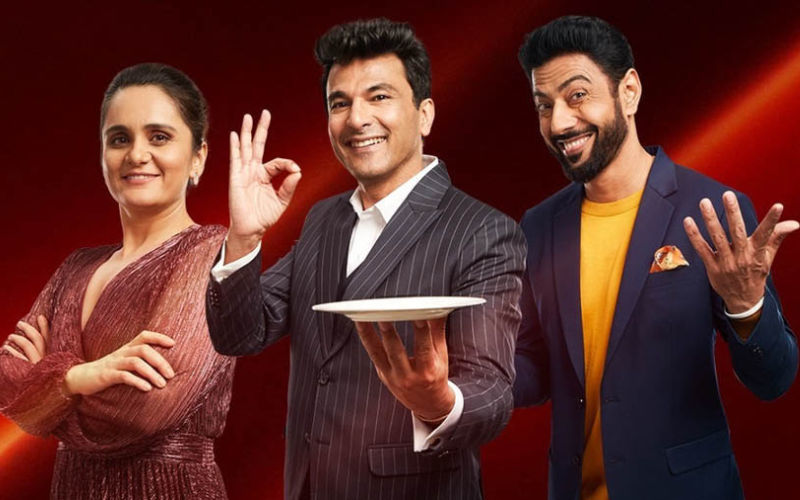 Masterchef India season 7 has been grabbing eyeballs since it aired on television. The show has entered its final week as the grand finale is expected to be held in the last week of March. As fans are excited to know about tonight's episode, we bring to you its written update. Today's episode will start with the continuation of the team service challenge with Chef Pratik Sadhu. Contestants divided into blue and pink teams would be completing the task with very less time left.
The special guests have been invited to taste the different Indian flavors and they arrive at the kitchen, waiting to taste the food. As both the blue and pink teams fall behind the time in their cooking, Chef Pratik gets strict with them, asking them to pull their socks up. He visits each of the contestants to supervise their cooking. When Gurkirat started frying, Chef Pratik advised him to let Nayanjyoti do that and go to help Aruna in starting the plating of the dishes. He also suggested Sachin to lay out the bowls first rather than the plates.
Meanwhile, Kamaldeep Kaur is the first finalist of MasterChef India season 7. The other seven contestants of the show are- Priyanka Kundu Biswas, Aruna Vijay, Santa Sarmah, Gurkirat Singh, Sachin Khatwani, Suvarna Bagul, and Nayanjyoti Saikia.