MasterChef India: Aruna Vijay's Dish Gets Selected In Top 3; Netizens Accuse Judges And The Channel Of Favouritism, Say 'Show Is Fixed And Biased'
In the latest episode of MasterChef India, Aruna Vijay's dish called Appam Stew got selected in top 3, however, netizens are not happy with this!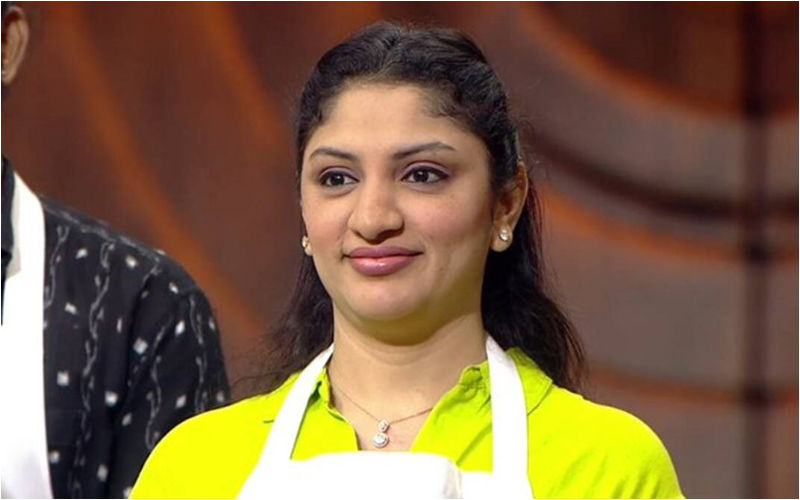 Sony TV's cooking show 'MasterChef India' has been making headlines ever since it aired on television. Recently, the judges- Vikas Khanna, Ranveer Brar and Garima Arora came under the radar of trolls for favouring contestant Aruna Vijay. In the latest episode, we saw that Aruna made a dish called 'Appam Stew' and it got selected in the top 3 dishes of the day. This miffed netizens who took to Twitter to lash out at the makers as well as at the channel for showing 'favouritism' towards Aruna.
A certain section of people believed that the show is fixed and is biased towards a few contestants. Many users opined that Nayanjyothi's dish was more complex and difficult and thus it deserved to be in the top dishes as compared to Aruna's. Echoing similar sentiments, one user tweeted, "After watching the latest episode of Master Chef India (season 7), I have to say I got convinced the emerging popular opinion of the show being fixed or at least smacks of favoritism towards Aruna ji. #MasterChefIndia."
ALSO READ
:
MasterChef India 7: Contestants Get Emotional As They Meet Their Families And Taste Their Creations- WATCH
sachin's naan crisp doesn't give the fulfilling feeling of a naan, but aruna's thin appam nest and foam is giving appam feel 😭🤧 please dkm 😭 #masterchefindia

— Sαnѕ 🕊 (@SKmusings) February 23, 2023
Another wrote, "Two out of the best three dishes were of Gurkeerat and Aruna. I CANNOT believe that they're favouring these two contestants SO openly!! It's high time #MasterchefIndia @SonyTV @SonyLIV should step in and take control of this show before it's absolutely ruined!"
'MasterChef India' marked Vikas Khanna and Ranveer Brar returned as judges for the show while Vineet Bhatia has been replaced by Garima Arora. This season is Khanna's sixth consecutive season serving as a judge on the show and Brar's third season. The show premiered on Sony Entertainment Television on 2 January 2023 and airs from Monday through Friday at 9 pm.