Meri Saasu Maa actor Pearl Puri calls co-star Aanchal Khurana 'psycho'
The actor is extremely miffed about being linked up with the show's female lead, Hiba Nawab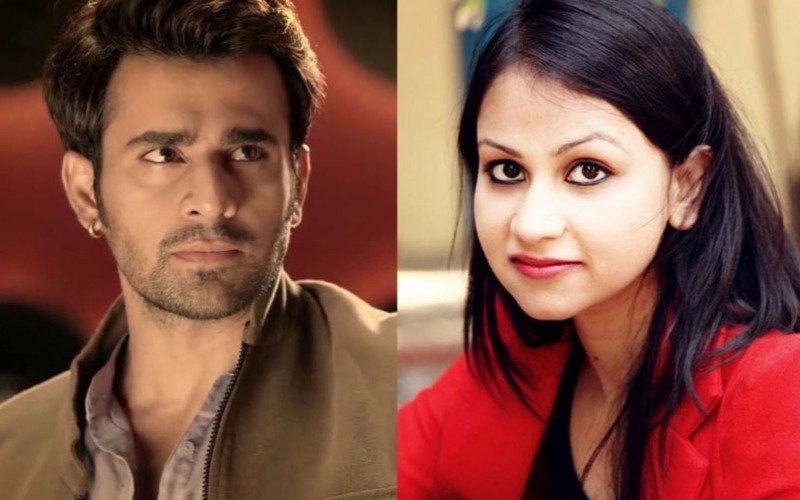 A week ago, reports surfaced about a major showdown on the sets of Zee TV's Meri Saasu Maa.

It all started with some sections of the media alleging an affair between the show's lead actors, Pearl V Puri and Hiba Nawab. Reports claimed that the show's cast and crew were irked with the lead pair's PDA and coochie-cooing on the sets.



Image Source: ifairer

While the makers (producer Saba Mumtaz) denied any such problem, Aanchal Khurana, who plays a negative role in Meri Saasu Maa, confirmed it. According to reports, a furious Hiba hurled abuses at Aanchal following this.



Image Source: hsreat

End of flashback, cut to the present. We met up with Pearl to know what actually transpired on the sets that day.

A furious Pearl told SpotboyE, "I think Aanchal has some personal grudge against me and Hiba. Probably, it's the fact that we are the lead actors. Also, as the main pair of the show, we are allowed certain privileges, which she is not entitled to. She is a psycho, she has no standing and her role in the show will also end soon".



Image Source: linkis

Is he dating Hiba? "I am very much single, there is nothing between us. We are colleagues and good friends," was the curt reply.




About the alleged cat fight between Hiba and Aanchal, he explained, "I was not there, but I later heard from others about the quarrel. I can tell you one thing -- Hiba is not the kind of person who will abuse. Aanchal has blown the issue out of proportion."

Have they tried sorting out matters with Aanchal? "No. If we do that, she might level more false charges against us. We are here to work and not get bogged down by such rubbish," he concluded.

From the look of it, this story is far from over.