MTV Roadies Rising Contestant THROWN OUT As Female Contestants Accuse Him Of Sexual Harassment
Among all the drama and action packed tasks, there is something disturbing which took place on the sets of MTV Roadies Rising. A contestant has been eliminated by the judges as the girls on the show complained of sexual harassment...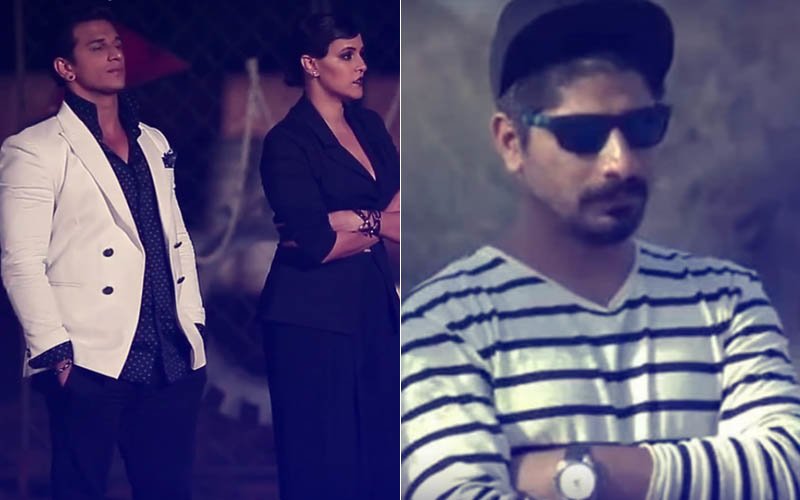 Reality on reality shows can turn ugly sometimes. MTV Roadies is a classic example of the same. In the last episode of the show, a contestant, named Jibran, was insulted, thrashed and thrown out by judges- Neha Dhupia, Prince Narula, Rannvijay and Nikhil Chinapa- as female contestants accused him of sexually harassing them.
Shweta Mehta from Neha Dhupia's gang gathered courage and voiced out the issue. While Shweta was getting ready for the vote outs, Jibran entered her room without her consent and turned off the lights repeatedly, making her feel uncomfortable. On hearing this, Rannvijay said, "You don't have the right to enter a girl's tent without her permission. If your sister is changing and a guy meets her for the first time and does the same without permission, how would you react?", while a furious Neha added, "Why didn't you go to a guy's room?" and an angry Nikhil said, "I will throw you out right now. Do you understand what rape culture is, you are the living example of it."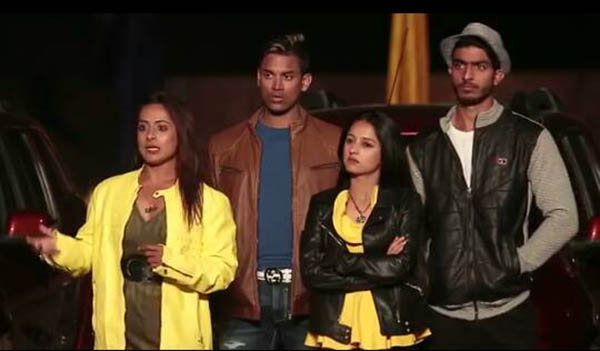 Team Neha Dupia MTV Roadies Rising Star
Listening to Shweta, other girls too opened up about Jibran's misbehaviour. Jagriti Jha from Prince's gang said that Jibran told her that if her dress would have been two inches shorter it would have been more fun. When asked if others too feel uncomfortable around his presence, Samyukta Hegde from Rannvijay's gang said that Jibraan came really close to her as he smelled her and said her perfume distracted him.
When Jibran saw all the gang leaders and members getting furious because of his misconduct, he pretended to lose consciousness and faint.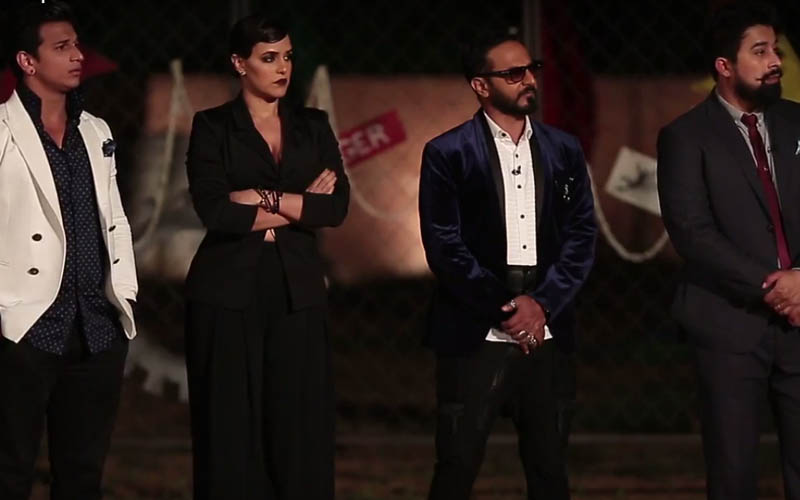 MTV Roadies Rising Judges Prince Narula, Neha Duphia, Rannvijay and Nikhil Chinapa


After a discussion, Neha, Rannvijay, Prince and Nikhil decided to eliminate Jibran from the show.