Muskan Bamne On Playing Pakhi In Anupamaa: 'If I Ever Meet Pakhi In Reality I Would Love To Slap Her'
Muskan Bamne opens up about playing Pakhi in Anupamaa and says her character deserves a slap for all her nonsensical reactions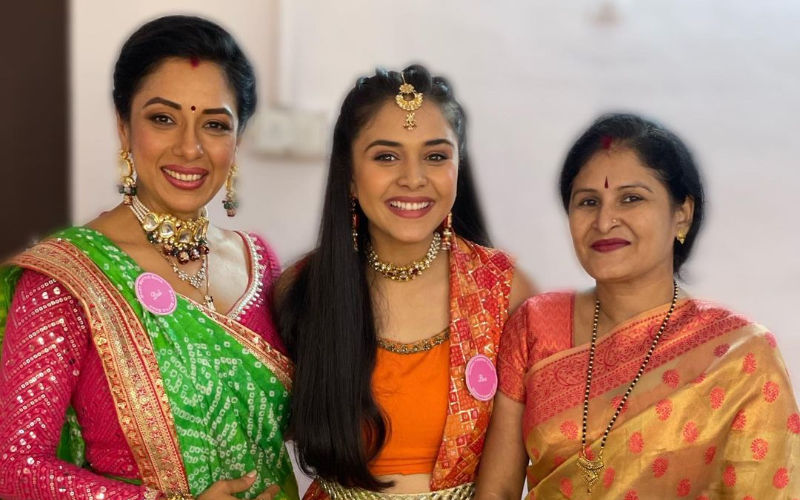 Muskan Bamne has become a popular household name with her stint in the popular show 'Anupamaa' where she plays the role of Pakhi. The current track of the daily soap shows how her character has turned against her mother and is planning an evil plot to take revenge on her mom Anupama. In a recent interview, Muskan opened up about her character and upcoming twists in the show. Bamne confessed if she meets someone like Pakhi in real life, she would love to slap her.
Speaking with Etimes TV, the actress was asked about her thoughts on a scene where Anupama slapped Pakhi for insulting her grandparents. Talking about the same, Muskan stated, "Of course, Pakhi deserves a slap for all her nonsensical reactions. If I ever meet Pakhi in reality I would love to slap her and ask her not to behave the way she is. For me, this has been a learning experience, through playing the character I came to know that there are such children too. She doesn't even spare Baa from spewing venom. Girls are known to be the wise ones, but Pakhi is a different breed it seems."
ALSO READ: Rupali Ganguly-Gaurav Khanna's Action-Packed Sequence In Anupamaa Leaves Fans IMPRESSED! Netizens Weep At The Upcoming Twist- TWEETS
Further, when asked what she misses the most about her character, she revealed she misses the school phase of Pakhi as she used to enjoy fighting scenes with Samar, being around papa, lying for the party and all. She also asked everyone to not disrespect their parents or get irritated with them just like her character Pakhi.

Muskan Bamne also shared that in the upcoming episodes of Anupamaa, Pakhi will turn revengeful and will create a lot more tension and drama in the Shah and Kapadia house.

Image source: Instagram/Muskan Bamne