Naagin Actress Adaa Khan On Playing Protagonist And Antagonist: 'I Am Happy That I Have Not Been Stereotyped'- EXCLUSIVE VIDEO
Here's Adaa Khan talking about playing various shades in her acting career and still not being typecast. Read on to know more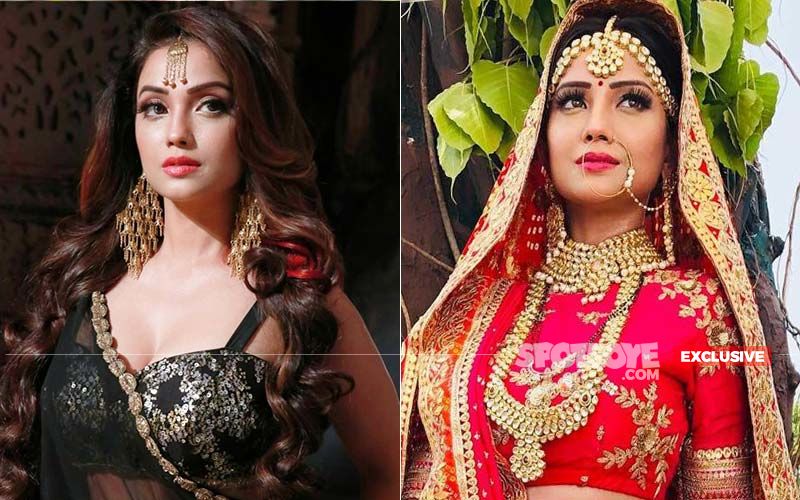 Television actress Adaa Khan is someone who has played the main lead in many shows. Where TV actresses prefer to play heroines and fear to get typecast, Adaa has not kept any such barrier. She is amongst the few actresses in the industry who have played a protagonist and an antagonist, one after another.
Adaa Khan told us, "As an actor, you get to do a lot of things and have shades when you are playing an antagonist. Like if you see my character of Sesha in Naagin 2 she has so many things to do in the show. Kabhi vo pyaar karti hai, kabhi vo maarti hai. If you are playing a negative role, your energy is always super high. Because you have to emote different things. So the fun part is to play the antagonist. With a protagonist you have to maintain a certain range like be a good girl and behave sober. You can't go all out, your emotions should be controlled."
ALSO READ: Khatron Ke Khiladi 10 Contestant Adaa Khan: 'I Wouldn't Have Been On Social Media If I Was Not In This Industry'- EXCLUSIVE
Adaa also revealed how she has been lucky to play both the roles in the television industry and still has not been stereotyped, "I have been very lucky in this I would say. In 'Behenein' I was positive but then I did 'Amrit Manthan' where Amrit herself was completely negative. And the best thing was audiences loved her for being what she was playing in the show and that is the challenge ki agar aap negative bhi karo to bhi log aapko pyaar kare that is the challenge. After that I was scared that now I will get stereotyped and I will get approached only for negative roles. But immediately I was offered 'Piya Basanti Re' which was again a positive role. After that I did Comedy Nights Bachao and then I got Naagin. So in Naagin also in season 1, I was badass but completely positive. Then I changed in season 2 when I fell in love with Arjun Bijlani's character. And became completely negative. I am very happy that even after playing negative also people have given me that love and that's why after Naagin I got 'Vish Ya Amrit: Sitara' which was a positive role. I am happy that I have not just been stereotyped in negative or positive roles. I am an actor and have got the opportunity to explore and see what range I can go as an actor."
Adaa is soon planning to make her debut in the digital space as she mentioned to us, "Because of OTT you also get to explore other aspects which we usually don't get to see on television. There are a lot of options that the audiences have and also as actors you have so many platforms to show your talent. I really like the kind of concepts which are chosen to create content, where you can play with your character. Now when the audience is accepting this platform, as an actor, you too need to shift some time to reach out to them. And I definitely want to explore this space now."



Image Source: Instagram/adaakhann