Nach Baliye 8: Sanaya Irani & Mohit Sehgal Get Defensive; Say 'We Know Who Is Slinging Mud At Us'
One of the 3 finalists of Nach Baliye 8, Sanaya Irani and Mohit Sehgal, have posted a few videos clarifying that all the stories about them winning the show and judges being biased to them are untrue. They also slammed 'those' who are behind such rumours and told them, 'Shame On You!'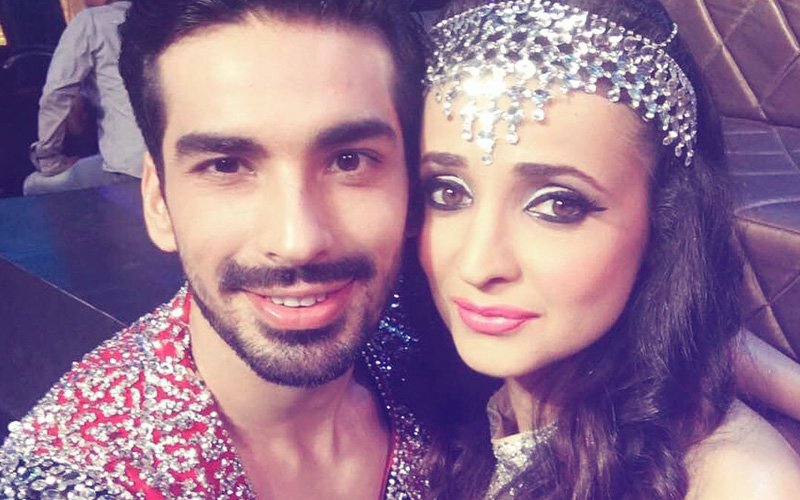 Nach Baliye 8 stage is no less than a battle field for Sanaya Irani- Mohit Sehgal and Divyanka Tripathi-Vivek Dahiya's fans. A lot of stories, some true and a few untrue, have been floating on social media past few days.
The hottest scoop of all was Sanaya and Mohit signing a winning contract with the channel as per which they will be declared as the winners of the show. Also, it is being said that the duo is overly friendly with the judges and get a lot of retakes during their performance.
With so much negativity around them, Sanaya and Mohit finally took to their Instagram account and posted a few videos defending themselves and clarifying to the fans that their haters are behind all these false stories.
Here's what Sanaya started the video with, "Firstly, the Nach Baliye 8 official Instagram account is anything but official and we have reconfirmed this with the channel. A concerned friend of mine showed me this article that said Mohit and Sanaya are contracted to win the show. Mohit and Sanaya get multiple retakes for their acts and Mohit and Sanaya are friendly and have personal interaction with the judges."
Taking a pause the actress continued and said, "No.1, WE DON'T GET RETAKES! If we would have got them then our acts would have been much much better. No.2, regarding the semi- final act that everybody has been talking about, the technical error was not just in our act, but in other contestants acts too."
Sanaya continued with her clarification in the next video and said, "No.3, we don't have personal conversations with the judges. We speak to them when we are on the stage. They are sweet and very friendly, so there's no harm in being nice to them. No.4, I really wish we were contracted to win! Then we wouldn't have to work hard and have sleepless nights to put in all that extra hard work! So, shame on you! Though we know the names, we can't take them and we also know the publication. Guys, grow up! It's a healthy competition. Let's get out there and win it with respect. Unfortunately, we don't have a PR who can sling mud on other contestants and even if we had the PR, we won't have been doing that to other contestants! So, please stop slinging mud on others! It's really sad and disgusting! Whoever is doing it and we know who this is, please stop."
Lastly, Sanaya posted a concluding video requesting her fans to not bash anyone after seeing these videos and maintain love and peace. She says, "We do not want any of our fans, if you'll truly love us, to bash anybody. No bashing other people because that's not how it's supposed to be! What has been done to us should not be done to other people! I'm requesting again- No bashing and no starting wars! Just love, peace, vote and vote for whomever you want to win."
Throughout the video, Sanaya kept mentioning that she knows who is behind this mud-slinging. How about taking names Sanaya and Mohit?
Thumbnail Image Source: instagram/sanayairani