Nach Baliye Fame Muskaan Kataria On Her Ugly Break-Up With Faisal Khan: Not Once, He Cheated On Me Twice
Now this relationship seems to have taken an ugly turn. After accusing Faisal Khan of infidelity, Muskaan Kataria revealed that he cheated on her twice. Details inside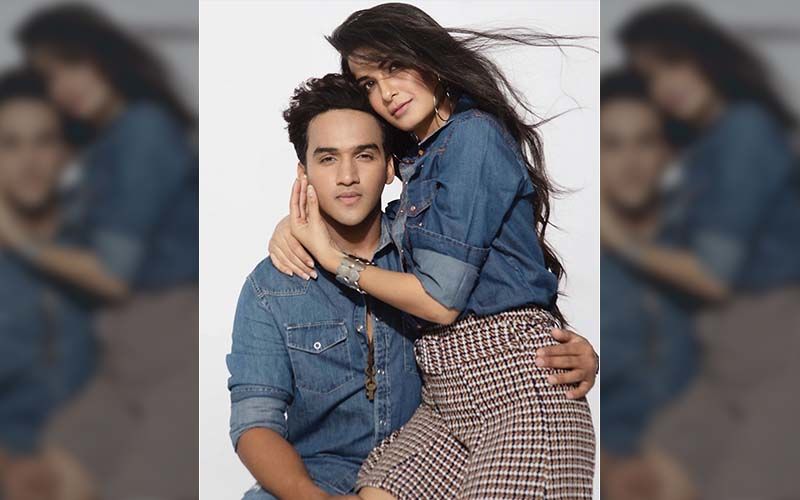 Muskaan Kataria and Faisal Khan's break-up has been the topic of discussion. This ugly split between the former Nach Baliye 9 contestants is only grabbing headlines for all the wrong reasons. After accusing Faisal of infidelity
(which was exclusively reported by SpotboyE.com)
and Faisal calling his relationship with
Muskaan a 'huge mistake',
Kataria now went to reveal some more secrets which will shock you and of them is that he cheated on her not once but twice, according to Bombay Times.
While talking to the leading tabloid, she gave an explanation when Faisal called his relationship with Muskaan a 'huge' mistake and that he feels that she was with him for the limelight. To which Muskaan told the tabloid about his first time she caught him cheating however, after forgiving him, she again gave him and the relationship a second chance. She said, "Faisal first cheated on me nine months ago, a year after we started dating. She was a friend of his, and I caught him after I saw his chat conversations. He apologised to me profusely and I decided to give our relationship a second chance, as I truly loved him.
Not only this, she later told Faisal's accusation of her staying with for the limelight, she told, "If I was with him for money or the limelight, there were several opportunities for me to cash in on my relationship with a celebrity, but I didn't. The decision to make our relationship public was his, and not mine. Probably, he wanted to break away from his image of a child artiste." She further added by saying, "He knows a lot of people in the industry and if he was so concerned about my career, he would have helped me right from the word go. So, where does the accusation of being with him for money and fame come into the picture?"
This doesn't end here, Muskaan talked about Faisal used to come late to the rehearsals during Nach Baliye even after packing up his show, Chandragupta Maurya. She then got to know that the actor was actually spending time with his co-star on the sets. Well, Kataria also said that she asked not to visit him in the hospital while his co-star was allowed to see him during his accident period. While Muskaan has been refusing to take the co-actors' name,
we have reported that it's actress Sneha Wagh.
Muskaan was unaware of Faisal and Sneha's over friendliness and began to get a whiff of it only after they got evicted from Nach Baliye 9.
This matter has disturbed him so much that he doesn't want to date anyone and scared of falling in love again. On the other hand, Muksaan's accusation. Well, now we don't know who is right or wrong.
Image source: Instagram/ muskaankataria