Namak Issk Ka Actress Shruti Sharma On Playing A Local Dancer: 'Had To Work On The Body Language And The Bihari Dialect'- EXCLUSIVE
Shruti Sharma plays a local dancer in the show Namak Issk Ka. We speak to her about the challenges she faced to portray the character and more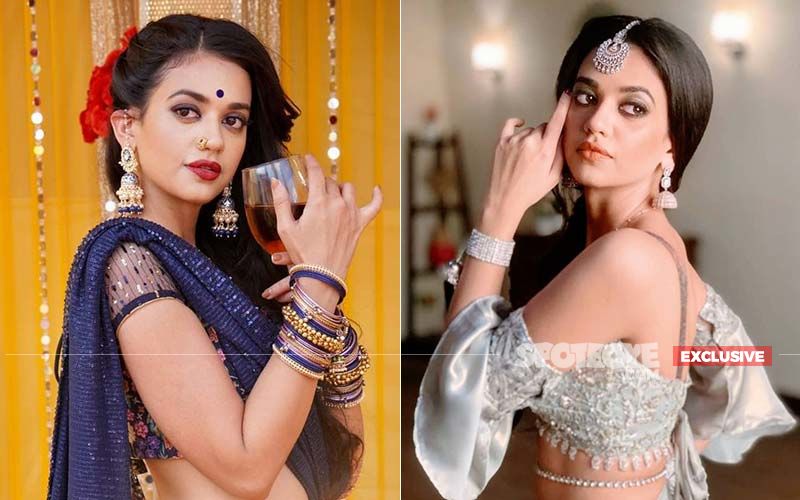 Actress Shruti Sharma has been making headlines lately with her new show, Namak Issk Ka, where she's seen playing the role of Chamcham, a local dancer. While many initially misinterpreted the show for being demeaning to local dancers, Shruti brought a great deal of grace to the character that made the audience fall in love with her character.
When asked what went into preparing for her role, she said, "A lot of research went into learning the body language, and how the traditions in Bihar are. I'm from Uttar Pradesh, so I didn't have to work too much on it, but I did have to polish the dialect. And of course, the background of the story I had to research on! But talking about preparation for the role, I think every day brings with it a chance to prepare for better and put forward the best of performance."
ALSO READ: Shruti Sharma: 'Celebrities Are Expected To Be Immune To Online Trolling'- EXCLUSIVE
She further added, "I think the beauty of acting is how an actor tries to find a sense of relatability in each character. So, Chamcham's character is a combination of the both; some of her qualities resemble my personality traits, and there are some other aspects of her personality that don't match at all! And for me, as an actor, this is a challenge! I love challenges and that's why I chose this character. I want to play characters that haven't been played before."
ALSO READ: Nazar 2 Actress Shruti Sharma: 'I Cried A Lot On Knowing The Show Is Going Off Air'- EXCLUSIVE
Shruti will also be seen in the Bollywood film Paglaitt which will release next year.
Image Source: Instagram/shrutiisharmaa