Nehha Pendse Slams The Trollers For Body-Shaming Her Boyfriend Shardul Singh Bayas
Actress Nehha Pendse's boyfriend Shardul Singh Bayas was body-shamed by the trollers on the Instagram platform. Hence, the actress blocked the comment feature on her post completely. The actress is planning to tie the knot in 2020. She had shared a lovely picture from their Milan holiday on her Instagram handle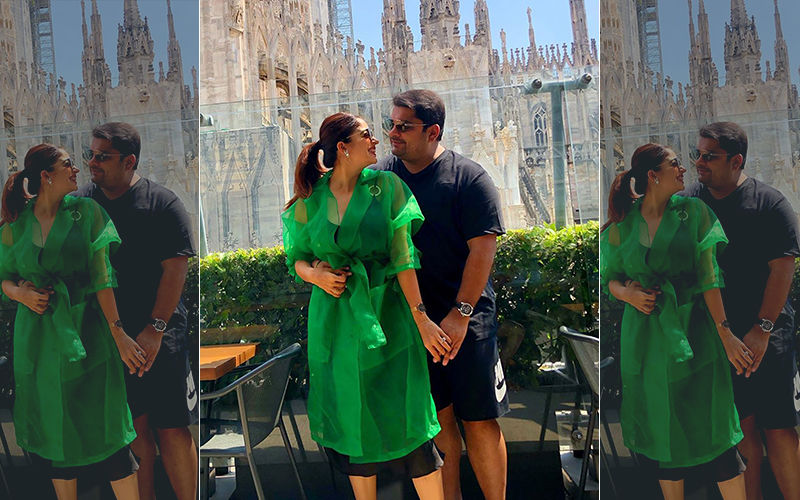 Actress
Nehha Pendse
had a befitting reply to the trollers who body-shamed her boyfriend Shardul Singh Bayas.
Making her relationship official
posing with Shardul in Milan on her Instagram handle got her many compliments as well as trolls. Thus, the actress out of rage blocked the comment feature on her post completely. Body shaming comments poured in as Neha's boyfriend Shardul defied the generic standard of being a stud, tall and handsome. Comments such as 'Yeh hi mila kya?', 'Koi aur nahin mila kya?' and few more irked the actress a lot.
Fuming with anger the actress blatantly slammed the trollers during her interaction with a leading publication, Hindustan Times. She was recorded saying how time and again, the duo was trolled and taken potshots at. According to her, a person might be battling with some issue in terms of emotions and health. Also, Shardul being a business and not belonging to the entertainment it is extremely ridiculous of the trollers to troll him. She was quoted saying, "To make comments like 'Yeh hi mila kya?' 'Koi aur nahin mila kya?' is absolutely uncalled for."

Further, in her conversation she mentioned of she being extremely happy with Shardul and these trollers are no one to decide on it. Nehha was also heard saying how trolls are mere means of venting out frustration, getting attention and lastly leading an aimless life. Nehha who is head over heels about Shardul also further stated that she won't spare such trolls against Shardul at any cost.
She said, "I want to ask the trolls 'Dude do you know how happy that man makes me?" The duo is planning to tie the knot by 2020 however, they are yet to decide if they are having a big fat Indian wedding or an intimate affair in presence of near and dear ones.
Image Source: Instagram/NehhaPendse