Nima Dengzongpa's Lead Actress Surabhi Das Wants To Meet Milind Soman's Wife Ankita Konwar And Thank Her For Calling Out Racism Against People From The Northeast- EXCLUSIVE
This is the reason why Nima Denzongpa's actress Surabhi Das would love to meet Milind Soman's wife Ankita Konwar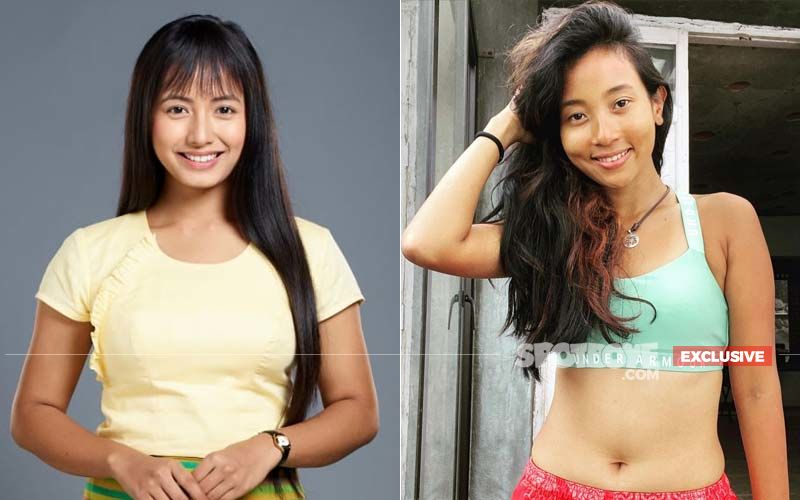 Indian television is making all possible attempts to make people socially aware with their shows. One such attempt is being done by Colors TV that's launching a new show called Nima Denzongpa. It talks about the journey of a Northeastern girl facing racism and discrimination due to her appearance. The character is being played by actress Surabhi Das who is originally from Assam.
Thanking Ankita for her move, Surabhi Das went on to tell SpotboyE.com, "We, the North East people, agree with what she said. She has written something we always wanted to say, that when we represent our country on an international level or manage to get a medal then we are accepted as Indian, that 'Ye India ki beti ya beta hai'. Otherwise, we are chinkis, momos and Chinese people. But yes, now the mindsets are changing and we are hopeful that people will gradually accept us as normal people and normal Indians." Also read:
Milind Soman Notices An Error On His Wikipedia Page; Actor Is Amused As It Carries Two Different Birth Dates, Wife Ankita Konwar Has A Hilarious Reply
Talking more about Ankita, Surabhi went on to say, "I would love to meet her. She is also from Assam and she has also faced all the things which I have gone through. Every person who is from Northeast has faced it. I, myself, have been called 'chinki' and 'Chinese' all that. So, it is very normal for people like us to witness such racism and discrimination."
However, the actress who is currently shooting for her show in Mumbai, says that she has never experienced any such thing. "Here, on the sets, all my team members are so supportive. They never make me feel that I have come from some other region (Northeast). They have never made me feel alone. I am loved by all. In Mumbai, I have never come across any such discrimination so far," she says.
The actress who is making her debut in the Hindi space, is a popular name in Assam. "I have done a couple of serials in Assam. I always wanted to be in front of the camera and act. In 2019, I professionally started my career as an actor there where my show Parineeta became the turning point of my career. After doing some music videos, finally, Nima Denzongpa happened," she says.
Image source: Instagram/ankita_earthy