Nisha Rawal Throws A Birthday Bash For Son Kavish Amid Legal Battle With Her Estranged Husband Karan Mehra- PICS
Amid legal battle with Karan Mehra, Nisha Rawal celebrated her son's birthday and hosted a birthday party for him. Rohit Verma attended the bash, take a look!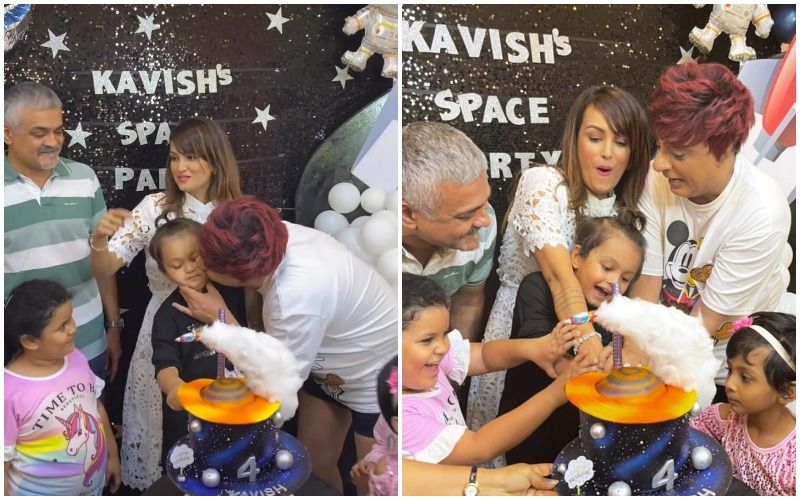 Karan Mehra and Nisha Rawal are in the middle of a legal battle. A few weeks ago, Nisha Rawal filed a police complaint against Karan, accusing him of domestic violence. Karan denied the claims of domestic violence, and instead alleged that she herself banged her head on the wall, and is now falsely accusing him. Amid the tussle, Nisha Rawal recently celebrated her son Kavish's birthday. Karan and Nisha's son Kavish turned 4 years old on June 15, and we came across some lovely pictures and videos from Kavish's birthday celebration.
Nisha Rawal hosted a bash for her son, and while Nisha herself hasn't shared the pictures and videos, Rohit K Verma has shared them on his Instagram stories. In the pictures and videos, Nisha can be seen helping Kavish cut his three-tiered birthday cake. It was a space-themed birthday party, and there were planets and stars on the birthday cake. The birthday décor also included balloons, miniatures of rockets and an astronaut making it look like outer space. Check out some of the pictures below.
Meanwhile, Karan Mehra took to his Instagram to post a picture of a cake, and Kavish's gift. Happy Birthday my little Man @kavishmehra God bless you and protect you always I remember you telling me that you love me gazillions and me saying I Love You gazillions and gazillions and gazillions............. I'm always right there in your heart" I will always LOVE YOU Thankyou everyone and bless Kavish Kove and Kugs," wrote Karan Mehra.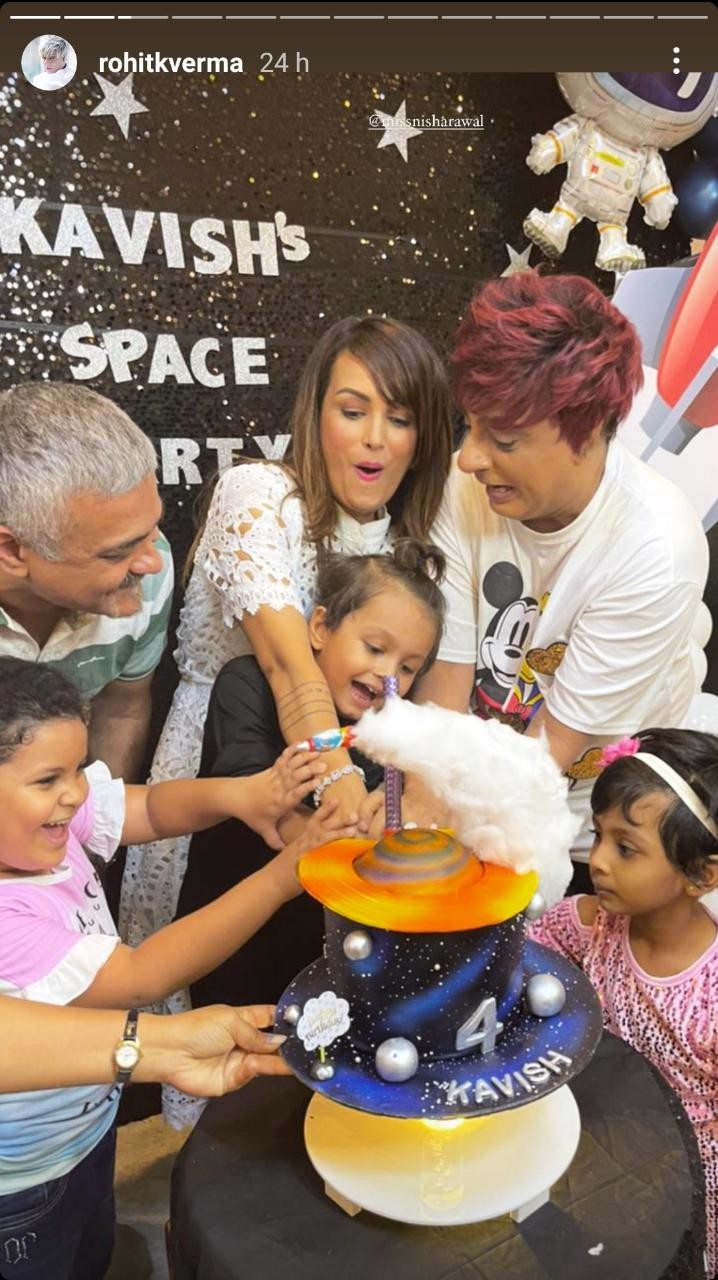 Image Source: Instagram/Rohit K Verma