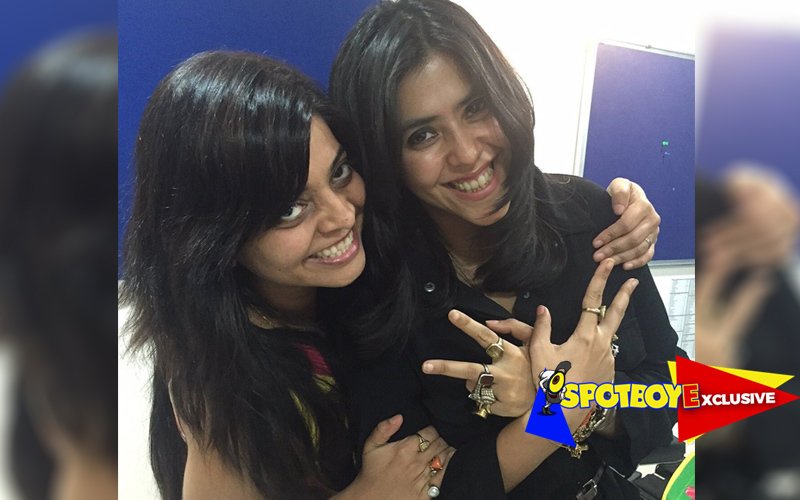 Ekta Kapoor is often credited with changing the face of Indian television. And joining her every step of the way was Nivedita Basu, who was the Creative Head of Balaji Telefilms. Nivedita, who quit Balaji in 2009, has now become an independent producer with her show Meri Awaaz Hi Pehchaan Hai. SpotboyE caught up with her for a quick chat. Excerpts:

What made you turn producer with Meri Awaaz…?
TV trends always keep changing. In the last few years, the big wave was reality shows. Today, the shift is towards finite content that feature big names. Meri Awaaz… is a 6-month finite series. If the show does well, we can extend it by a couple of months and then take a seasonal break to work out fresh dates. On the flip side, it can also get shortened if the show is not received well.




Why did you rope in film actors like Amrita Rao, Deepti Naval and Zarina Wahab instead of TV actors?
There is a big change in the way film stars perceive television now. TV is no longer looked as second fiddle. If you offer a good project and promise to execute it well, many film biggies will be ready to come on board. Amrita has been a breeze to work with. Senior artistes like Deepti Naval and Zarina Wahab will want due space and you need to respect that. You need to ensure they get enough screen time.




After 24 and now Meri Awaaz…, do you think more Bollywood actors will be interested in finite shows?
If this show does well, it will definitely encourage other channels and producers to rope in big stars for their shows. Agreed that it increases the cost and it become a challenge to monetize it, but it also has its benefits.

Buzz is, after this, you're also interested in making a web series. True?
Web series will be huge in the coming months. The best part is that you can you make what you want, without depending on what research says. You can also bring in bigger stars as the time involved is less – I can think of hiring, say an Arjun Kapoor, for a web series. As the input cost is lower, you can also afford to try again if you fail the first time.




You've come a long way from your Balaji days with Ekta Kapoor…

I remember, I had joined Balaji three months before Kyunki Saas Bhi Kabhi Bahu Thi started. I learnt so much on the job. I had no issues staying on unlike several others who had problems with Ekta's temperament. I never had any issues with her temperament. You have to give it to her – the woman changed the face of Indian television at such a young age (pauses)




Go on…

Ekta and I then went on to make 16 shows including Kahaani Ghar Ghar Kii, Kasautii Zindagii Kay, Kaahin Kissii Roz, Kahiin To Hoga and Kkusum. Our shows used to occupy top slots across all channels. We made it larger than life; we brought Yash Raj kind of scale to TV shows. I am very proud to have been part of that journey.

You recently worked with Ekta on Pyaar Ko Ho Jaane Do. Will you work with her again in the near future?
If Ekta wants me to write something or handle the creative aspect of any show, I am game.


Image Source: twitter/niveditabasu, Playkardo & India forum